Micro-electric vehicles are leading the charge in reducing global oil demand—by a significant margin.
When compared to other energy-efficient modes of transportation including electric and fuel cell buses, passenger and commercial vehicles, electric two and three wheelers accounted for 67% of the nearly 1.5 million barrels of oil per day avoided in 2021.
That's approximately one million fewer barrels of oil per day, simply by switching to more sustainable modes of transportation like Bird electric scooters and e-assist bikes.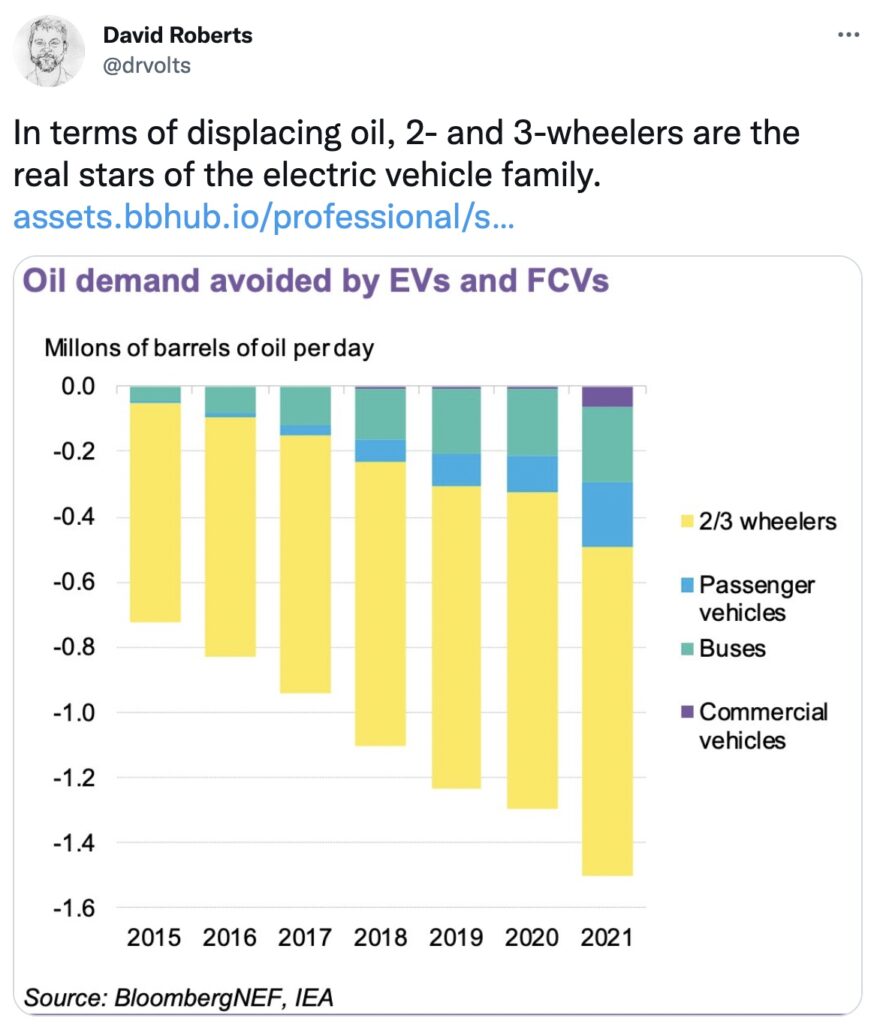 This was one of the key findings from the Zero-Emission Vehicles Progress Dashboard published by Bloomberg New Energy Finance this week, and it reflects Bird's own mode-shift findings from last year. In December, we reported that Bird riders had helped avoid 1,125,000 gallons of gasoline and as much as 10,000 metric tons of carbon dioxide in 2021.
In addition to helping contribute to the estimated 365 million barrels of oil avoided by electric two and three wheelers in 2021, Bird also recently announced that we were working with our trusted partners to offset all 2021 GHG emissions associated with our shared vehicle service.
To learn more about how Bird is helping riders reduce dependence on fossil fuels and make streets cleaner and less congested for more than 400 partner cities around the world, subscribe to the Bird Cities Blog.