In the world of shared micro-EVs, sustainability is all about the long game.
The better a vehicle is engineered, the longer it stays in service which leads to more rides, more car trips replaced, fewer manufacturing emissions and ultimately a lower overall carbon footprint.
In Germany, a little data puts this simple but important equation on full display. February marks the second anniversary of the country's inaugural Bird One launch—the first e-scooter custom designed and built for the shared micromobility industry.
Over the past two years, riders in Germany have traveled just under 10 million kilometers on Bird One vehicles. That's far enough to have helped avoid nearly 400 metric tons of CO2 emissions from gas-powered cars (using conservative modeshift estimates to avoid greenwashing).
Interestingly, these long-lived scooters in Germany aren't just concentrated in densely populated cities like Hamburg and Munich. Some are, of course, like DPX1F* which has racked up over 1,100 kms in Cologne or 5L9NX which is three trips shy of its 450th ride since launching in Berlin in August of 2020.
As our micromobility service has grown to serve some 40 cities across the country, however, many of our most ridden Bird Ones are providing hundreds of sustainable rides outside of the largest metropolitan hubs. These include RDNMS in Regensburg and CY7ZR in Konstanz, two scooters that have traveled a combined 3,900 km over the course of nearly 1,800 rides and are still going strong.
This trend of Bird Ones in real life outperforming their projected life expectancy has been seen not only in Germany but around the world.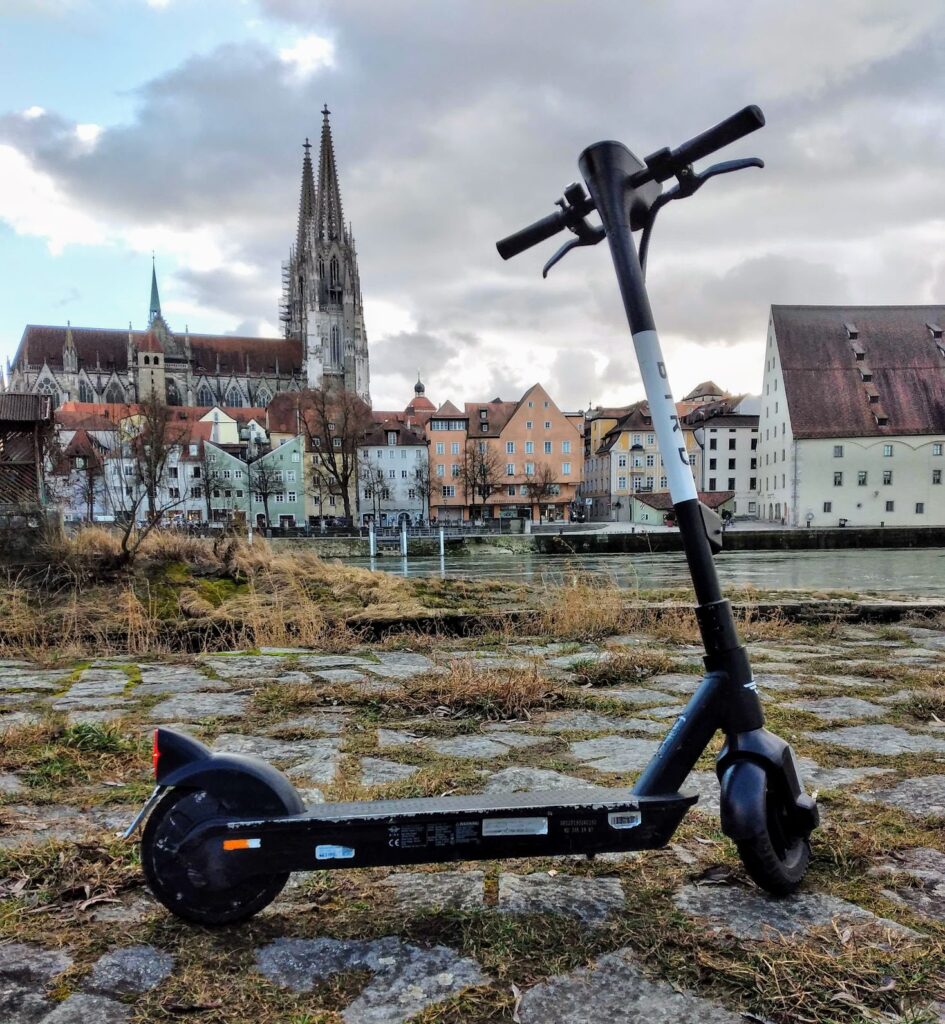 Scooter RDNMS has traveled 2,050 km and counting in Regensburg, Germany. Photo taken in February, 2022.

Building on a Sustainable Foundation in Germany

With the launch of our newest Bird Three scooters in 2021, our fleet in Germany has grown with more advanced vehicles designed to meet an increasing demand for e-mobility in Europe. We fully expect these shared scooters to build upon the successful, eco-friendly foundation laid by their predecessors.
That said, with so many Bird Ones still reliably serving riders throughout Germany, we felt it was important to not only share some insightful data but also highlight the important role that expert engineering plays in the sustainability of micromobility vehicles.
The Bird One introduced a host of new design features including modular design for efficient repairs, advanced diagnostics and battery management that have significantly extended the life cycle of shared e-scooters. These enhancements have been learned from and built upon to improve the technology and durability of every subsequent generation of our vehicles.
To learn more about the vehicle advantages provided by Bird's in-house team of aerospace and automotive engineers, subscribe to the Bird Cities Blog.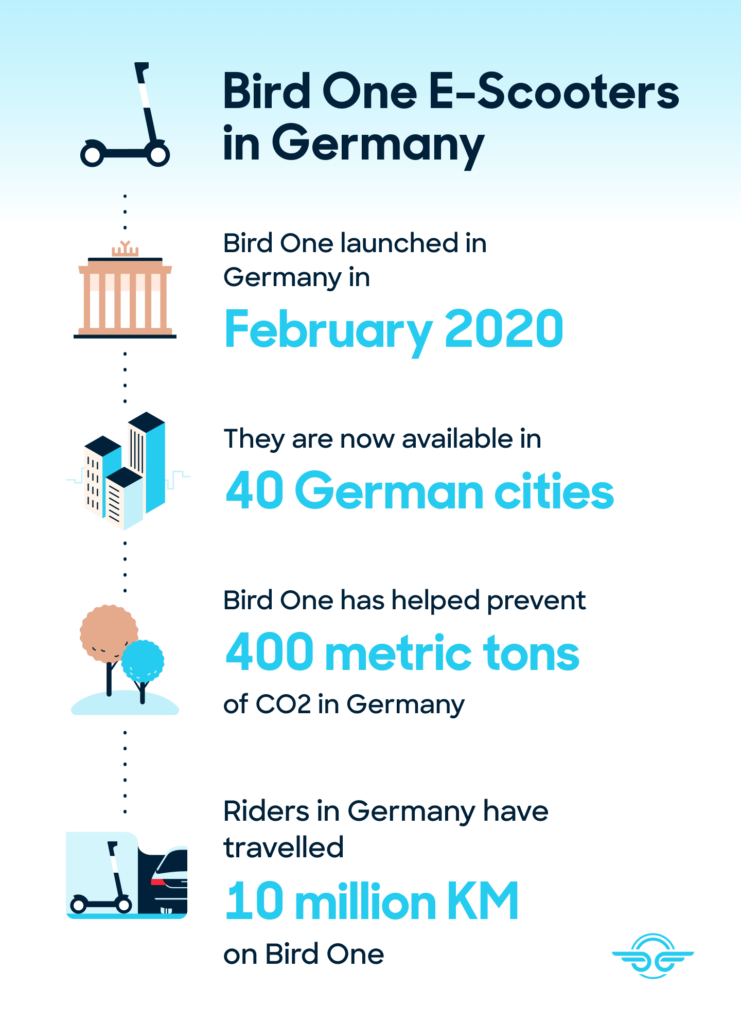 *Each Bird scooter is identified by its corresponding unique alpha-numeric code