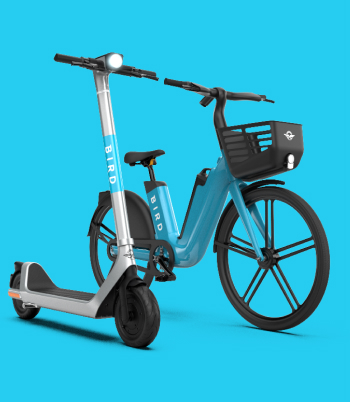 Download the app.

Rider safety and vehicle safety is our obsession here at Bird. Keep these tips in mind next time you ride.

Don't ride until you are 18+
Before taking a ride, you'll need to verify your age.

1 rider per Bird, please
The safest ride is solo. No double-riding allowed.

Protect your head, wear a helmet
Use caution and follow local safety and traffic laws.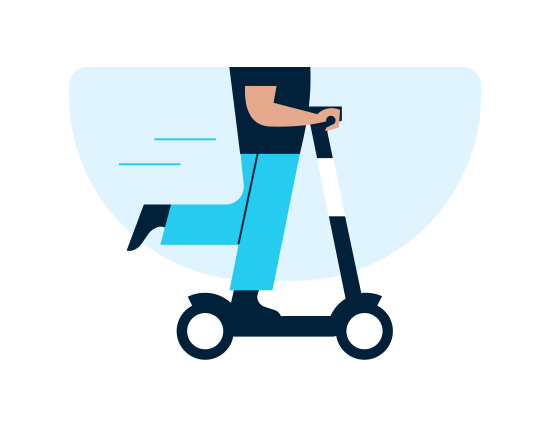 Riding Tips
Watch for pedestrians
Use caution and follow local safety and traffic laws
Travel in bike lanes or roads unless otherwise directed
Ride 1 person per Bird at a time
Be mindful of surface conditions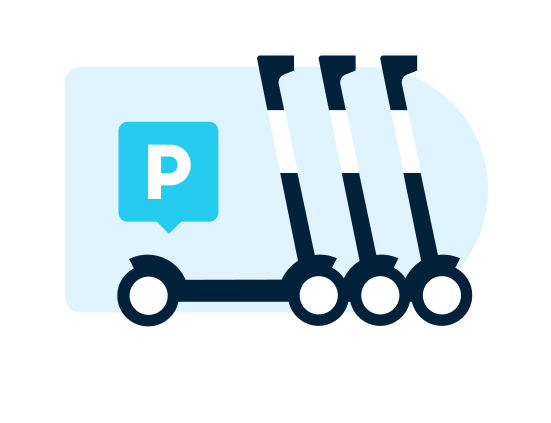 Parking Tips
Keep access and foot travel areas clear
Park neatly in a designated parking area and in accordance with local regulations
Push your kickstand down and pull the vehicle back to securely park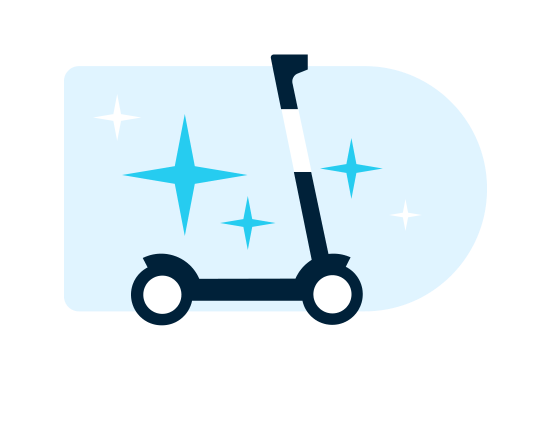 Staying Healthy
Each Bird is disinfected regularly
Social distance while you ride
Practice good personal hygiene (wash your hands)
Rider Safety
At Bird, we're committed to helping our riders stay safe. That's why we're always developing new features, videos, and tips with rider safety in mind.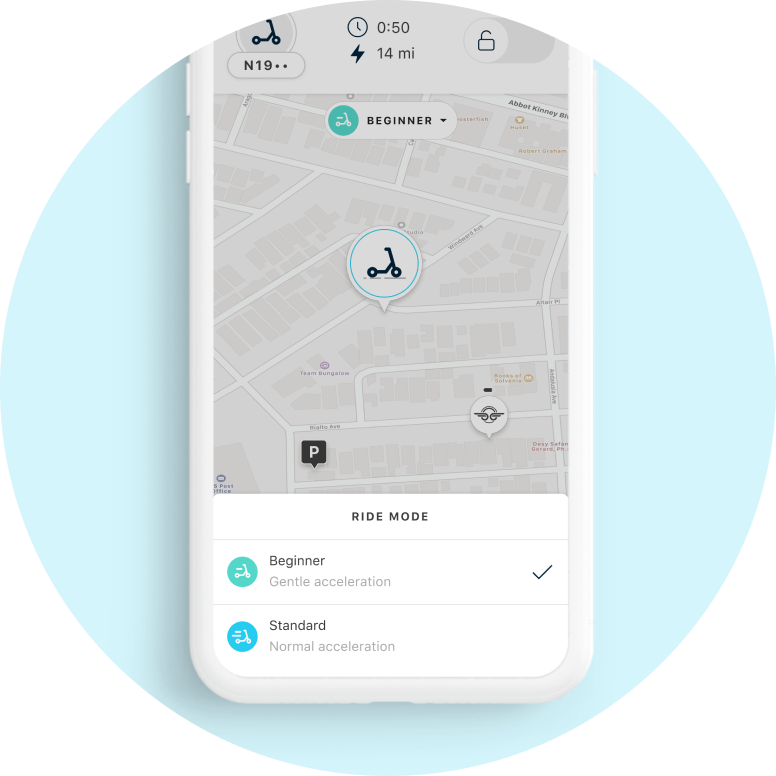 Beginner Mode
Beginner Mode is a gentle acceleration option that lets new riders gradually work their way up to full speed.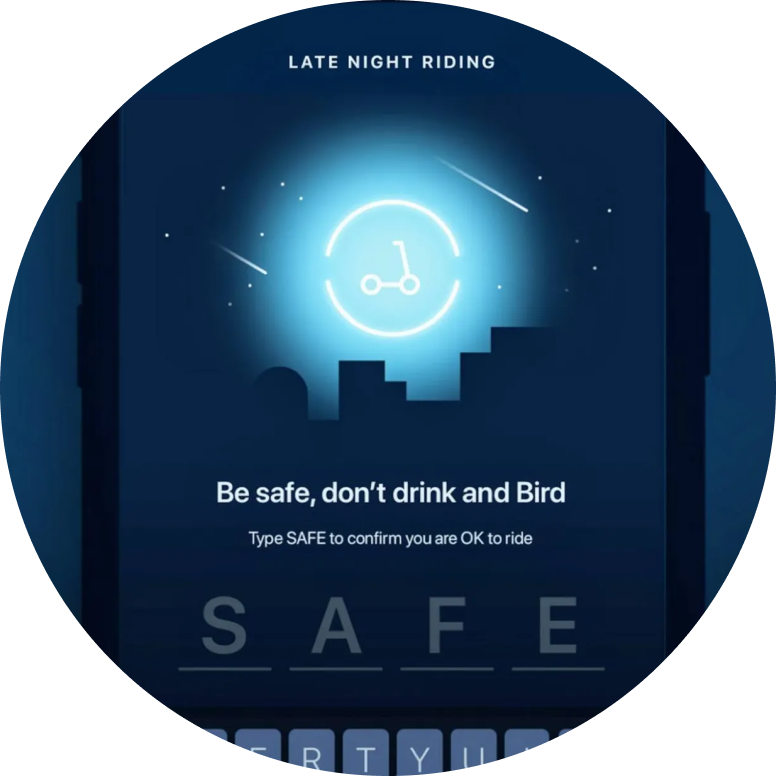 Safe Start
Safe Start is an in-app checkpoint designed to discourage people from riding under the influence. Never drink and ride.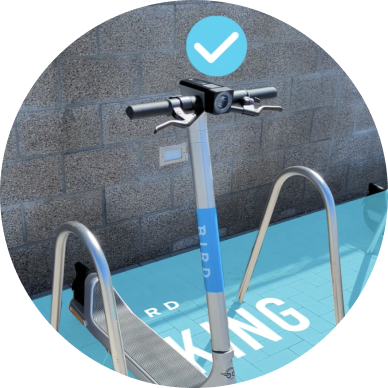 Bird Visual Parking System
Bird VPS is a revolutionary new parking solution powered by Google's ARCore Geospatial API. It enables Bird to geo-localize parked scooters with pinpoint accuracy to help provide cleaner sidewalks and more organized parking.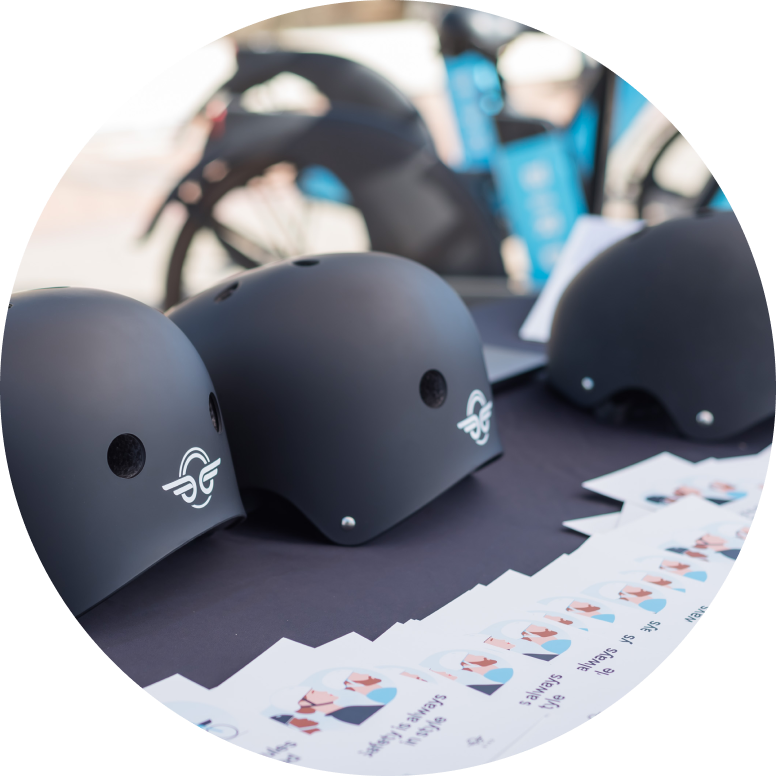 Safety School
Riders can become a better driver in a matter of minutes with Safety School.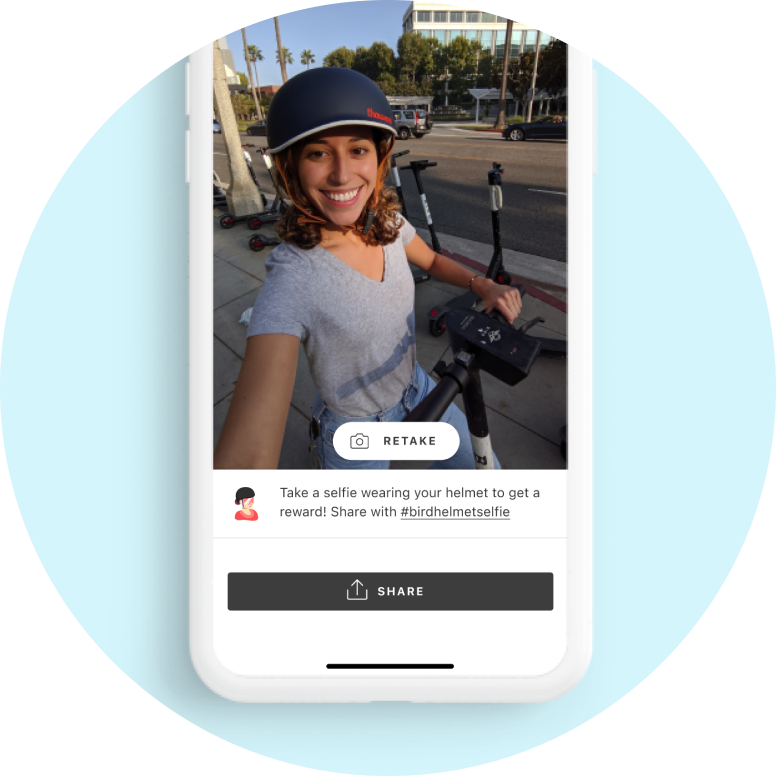 #BirdHelmetSelfie
Helmet Selfie offers riders incentives, such as future ride credits, in exchange for sharing a selfie of themselves wearing a helmet at the end of their trip.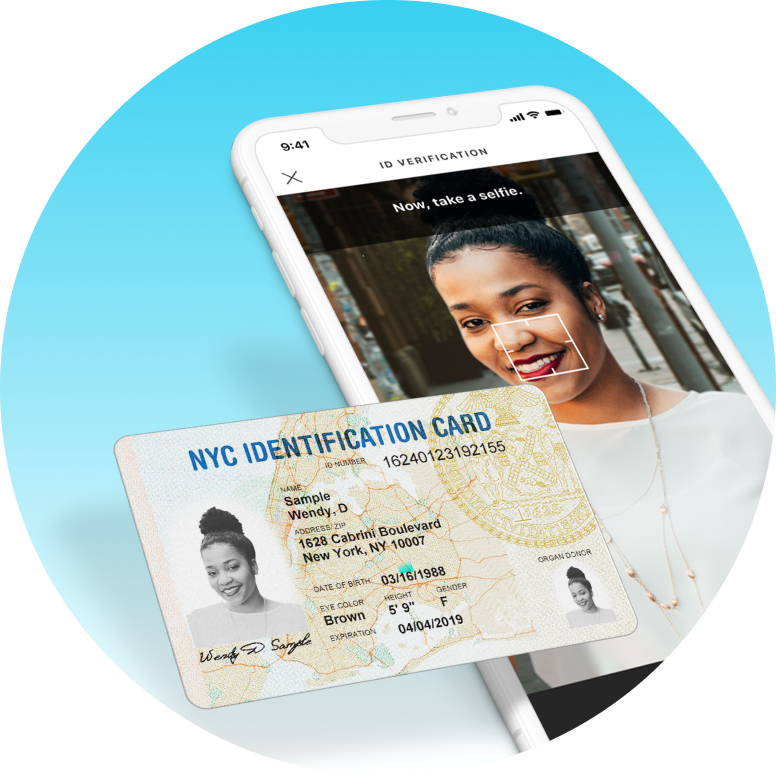 Smart ID Verification
Riders can instantly verify their official identification.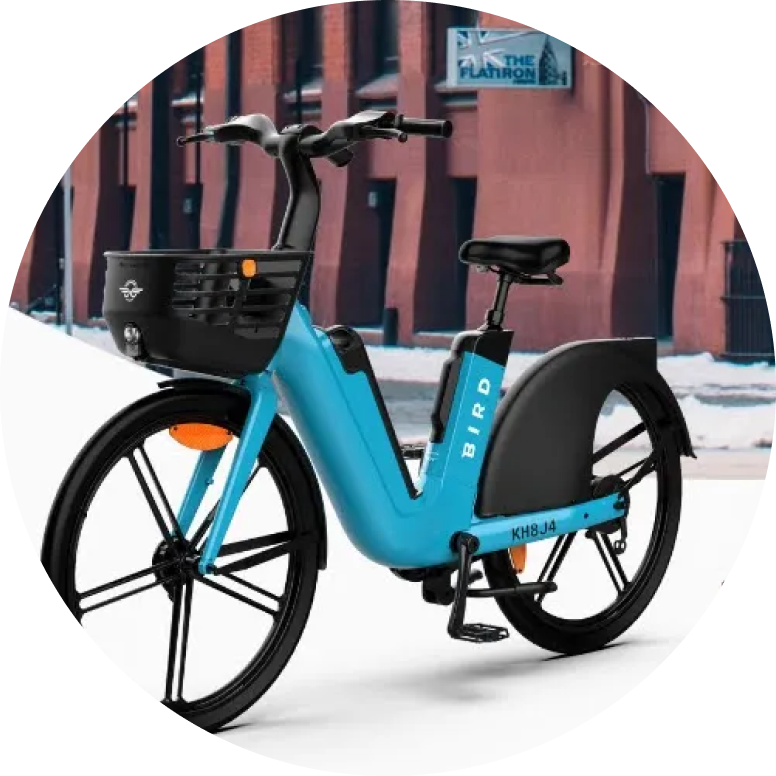 Winter Rides
Bird is committed to promoting safe riding in all weather conditions. Stay safe while riding in the winter months with these helpful tips.
Vehicle Safety Innovations*
Bird's world-class, in-house design and engineering team is dedicated to creating, improving, and constantly evolving our products in order to better fit riders' needs.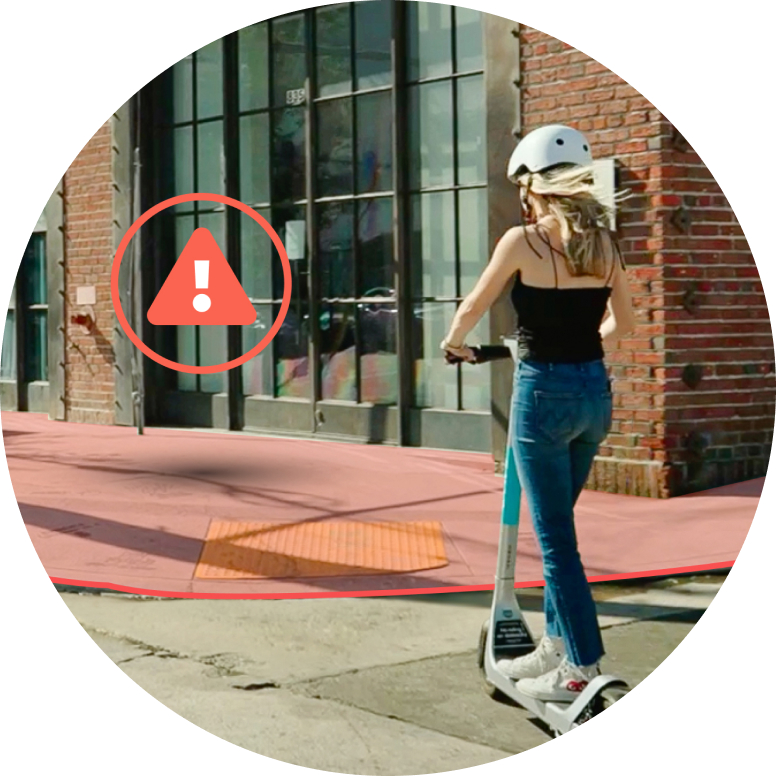 Smart Sidewalk Protection
We work with cities to offer a suite of technology solutions, including audible alerts and real-time notifications, that help to deter sidewalk riding and improve safety for all.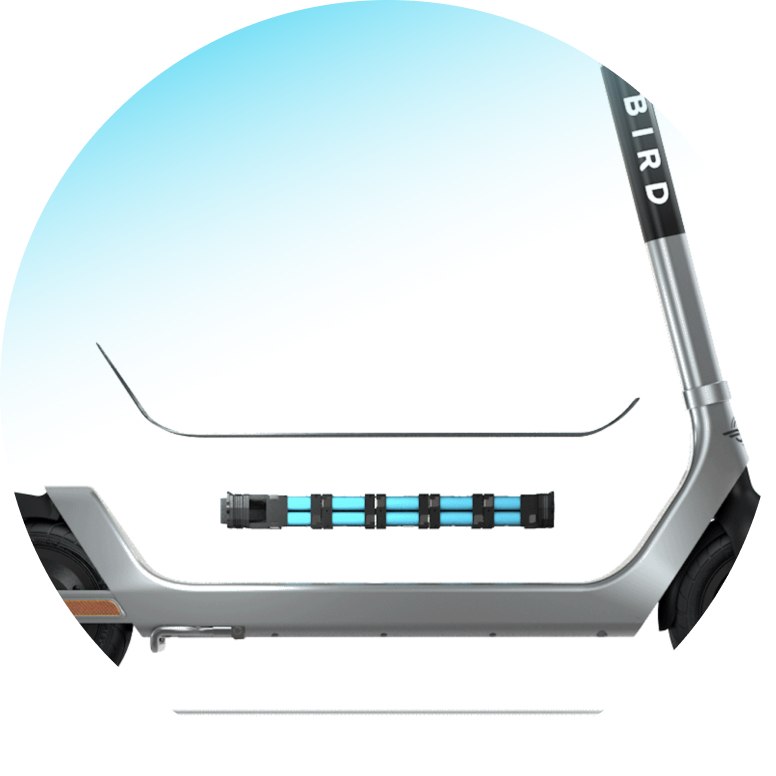 IP68-Rated Battery
Bird has the industry's only IP68-rated battery—meaning that its electrical enclosure gives it the highest level of protection against dust and water damage out of any other micromobility scooter in the world.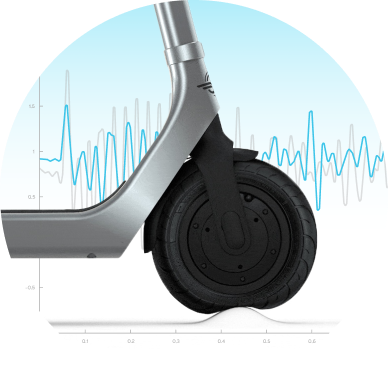 Shock-Less Scooter Tires
We teamed up with a tire manufacturer to develop a unique, automotive-grade scooter tire for our shared vehicles that contains a special sealant to help prevent flats.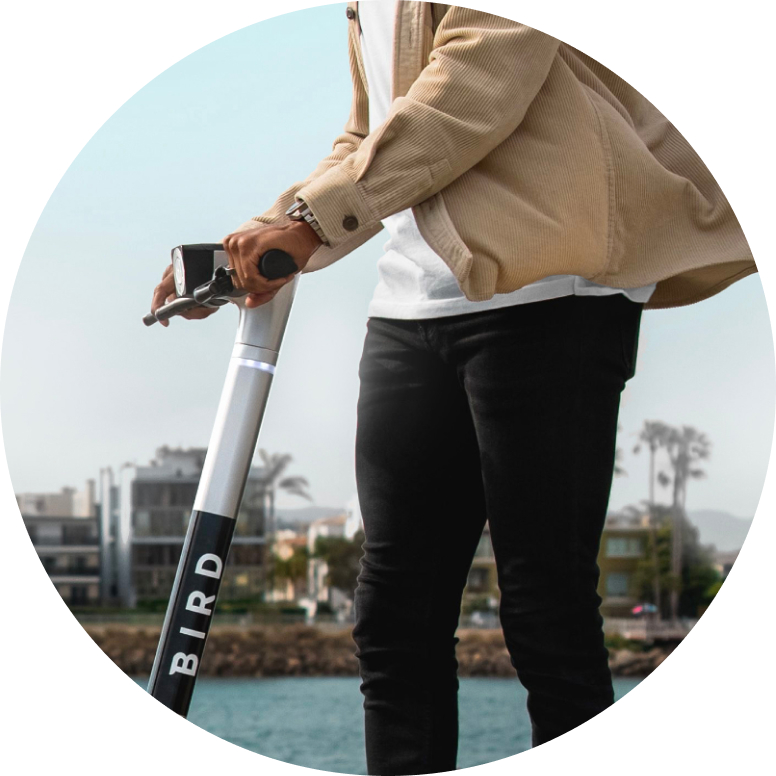 Real-Time Fault Detection
Daily autonomous fault checks and on-vehicle sensory inputs allow us to observe potential vehicle issues in real time.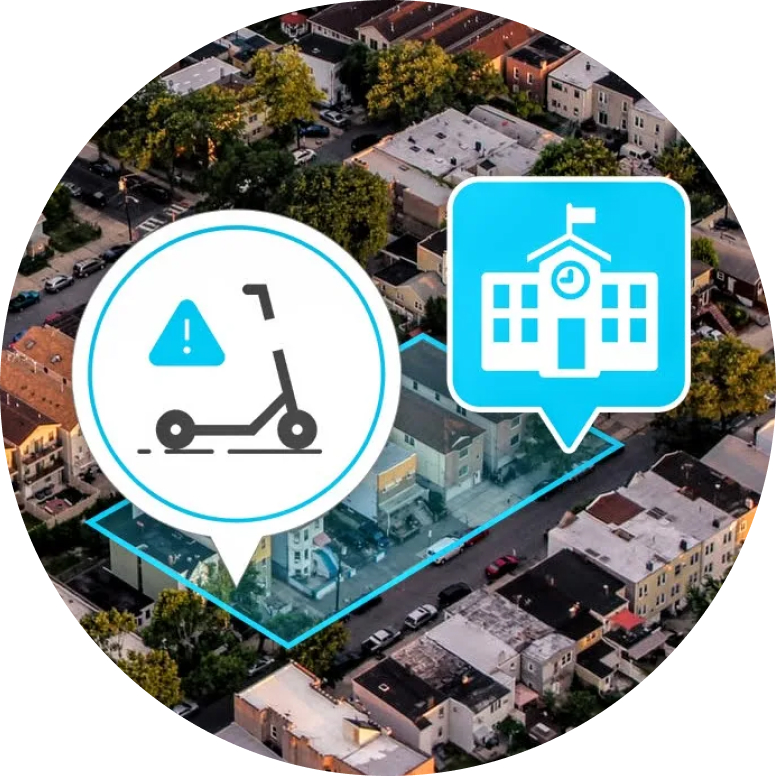 Community Safety Zones
City-prescribed slow or no-ride zones help protect pedestrians by gradually slowing or stopping vehicles. Bird is working with cities to extend our network of geofenced zones.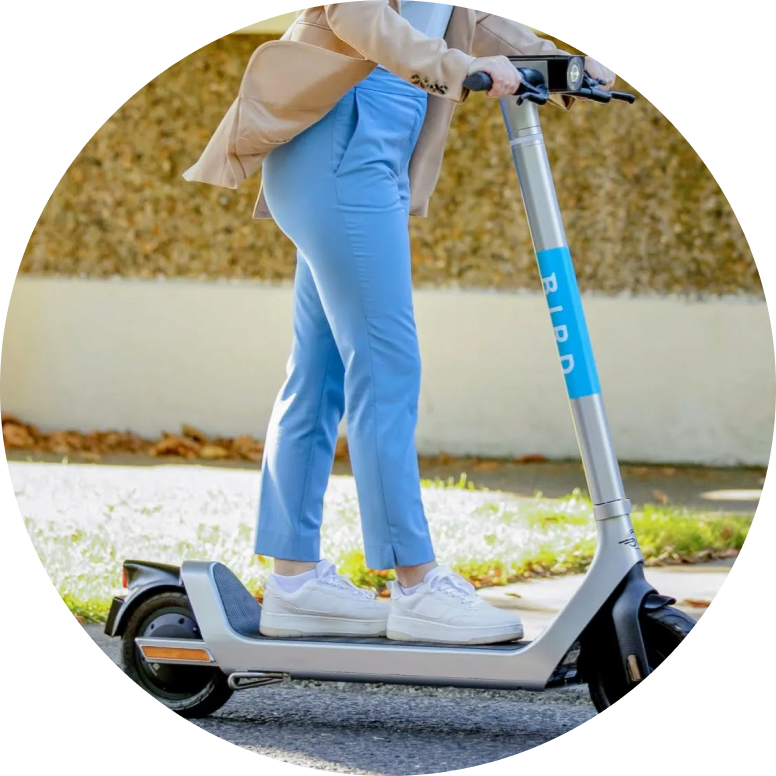 Extended Footboard
An increased footboard size on our newest scooters helps to improve rider safety and stability.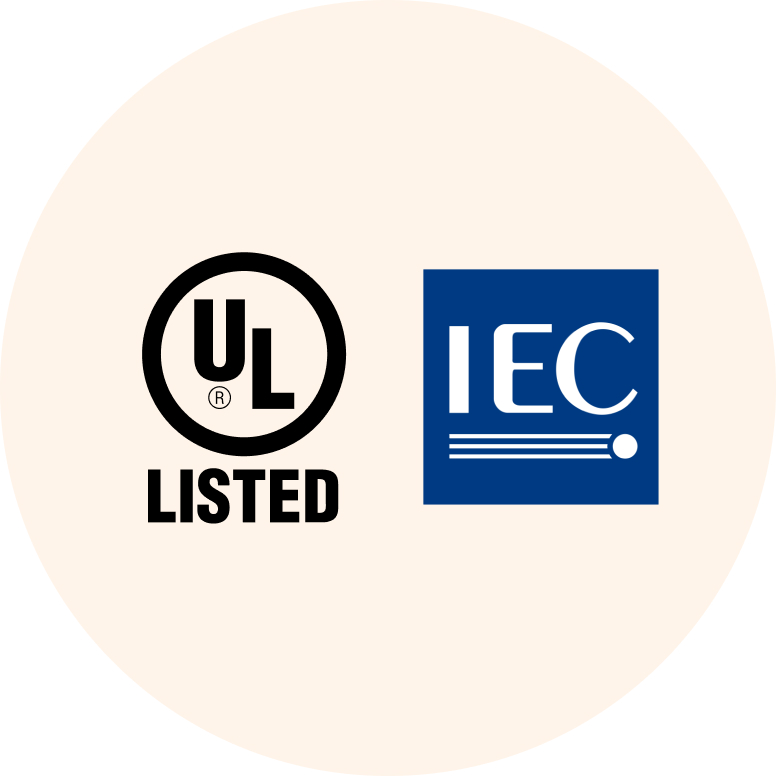 Standing Out
Bird's best-in-class vehicles are backed by multiple international and standardized certifications and ratings that make them stand out from the competition.
*Subject to market requirements and vehicle availability or mode

A look at e-scooter safety
More bike lanes and fewer car trips can help increase safety for all road users. Download Bird's safety report to learn more.

Vision Zero
Bird is committed to Vision Zero, a global movement to make mobility safer, healthier and more equitable for everyone on the road. Bird scooters reduce the need for cars, raise awareness of the transportation alternatives and encourage cities to invest in safety infrastructure that benefits everyone.

Ride now