There's a new, more accessible way to move around Seattle and San Jose.
These two west coast American cities are the most recent to launch Bird's exclusive On-Demand Accessible Mobility program with Scootaround, enabling persons with disabilities to find, reserve and pay for a selection of accessible vehicles using our custom rider interface available only in the Bird app. 
Bird riders in Seattle and San Jose benefit from exclusive discounts and have unique access to a variety of accessible vehicles including the WHILL Model Ci2. These vehicles offer greater independence to those with mobility issues by helping them navigate hills and long distances in a city.
Our On-Demand Accessible Mobility program, which first launched in New York City in 2021, has been steadily expanding to more markets including San Francisco, San Diego and Yonkers. More cities, including Chicago, will soon be added to the list as we expand our exclusive partnership with Scootaround to serve at least 15 markets in 2022. 
 
Bird's Growing Accessible Mobility Impact

The growth of Bird's On-Demand Accessible Mobility program into Seattle and San Jose is the most recent in a series of actions we're taking designed to help bring micro-electric mobility to everyone.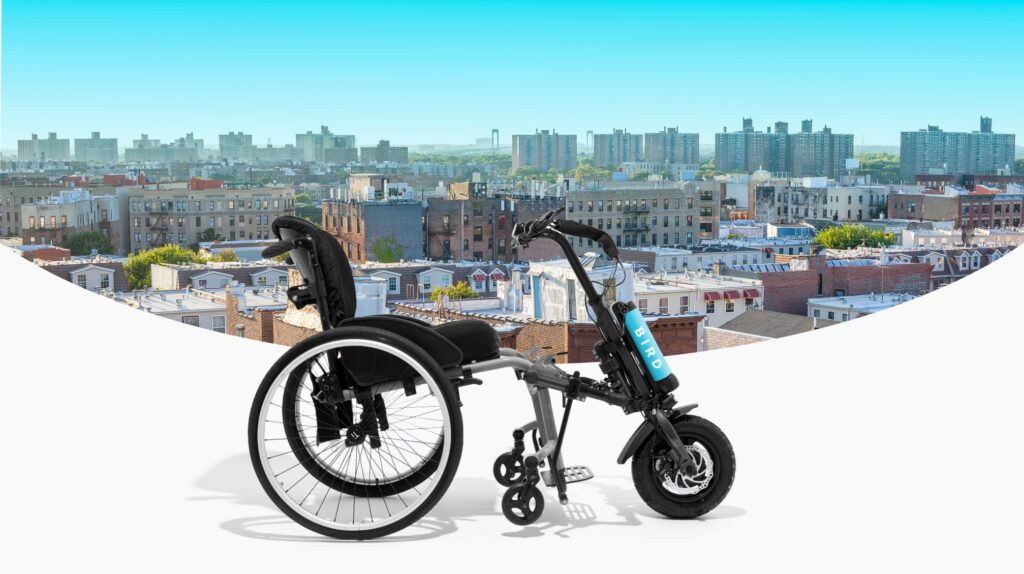 Last month, we unveiled a new adaptive vehicle program in New York City to complement the NYC DOT's historic first shared micromobility pilot. We were also honored to pair up with Easterseals Southern California to provide a WHILL Ci2 powerchair to an injured US Marine Corps veteran in San Diego. 
To learn more about how Bird is working to expand the reach and accessibility of micro-EVs in more than 400 cities around the world, subscribe to the Bird Cities Blog.