New York City's historic first shared e-scooter pilot is expanding.
After launching in the East Bronx in August, 2021, the NYC DOT has announced an upcoming service area increase to the program that will enable riders to travel significantly further south, encompassing neighborhoods such as Eastchester Bay, Castle Hill and Clason Point.
The extended service area means that Bird, one of the three operators selected to serve riders in New York City, will see a significant fleet size increase to accommodate the expected surge in demand. The number of industry-leading Bird Three e-scooters available in New York City will double from 1,000 to 2,000 when the extended service area opens this summer. 
"This administration is committed to reducing our dependence on automobiles and more equitably delivering services across the five boroughs," said NYC DOT Commissioner Ydanis Rodriguez. "Our e-scooter pilot in the Bronx has been a remarkable success and we're excited to bring it to even more residents in need of alternate forms of transportation. We thank our pilot partners Bird, Lime and Veo for sharing our values of safety, affordability, and accessibility."

Micro-Electric Mobility's Impact on New York City

Since launching only seven months ago, Bird riders in New York City have already helped remove an estimated 20+ metric tons of CO2 from trips that would have otherwise been made by car.
"Ridership in the Bronx has been incredible, demonstrating the very real and complementary benefits that micro-electric transportation can bring both to residents and established transit services in New York City," said Renaud Fages, Chief Mobility Officer at Bird. "We commend the NYC DOT for expanding the availability of e-scooters into more neighborhoods in the Bronx, and we look forward to continuing our work with them to ensure the program has a positive impact on all New Yorkers."
We have also proudly launched two accessible mobility programs in the Bronx to help ensure everyone has access to micro-electric mobility.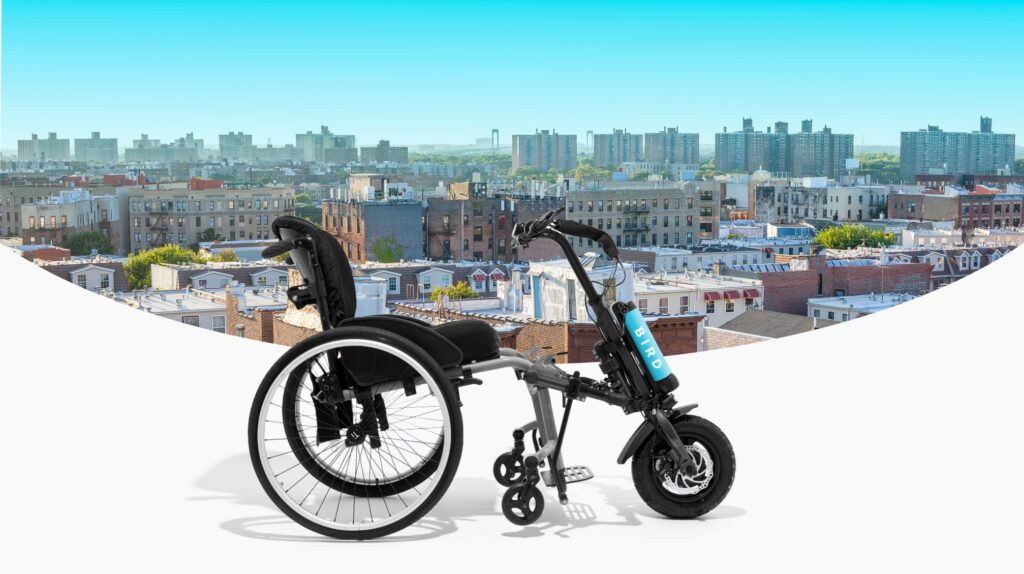 The first, an on-demand accessible mobility program with Scootaround, gives riders unique access to and exclusive discounts on multiple vehicle types including the WHILL Model Ci2 power chair. The second, Bird's recently unveiled adaptive vehicle program, provides participants with a 350-watt, battery powered motor attachment compatible with most wheelchair models to help them more easily navigate hills, inclines and long distance trips throughout the city.
To learn more about Bird's expanding operations and accessible e-mobility programs in New York City and more than 400 other partner cities around the world, subscribe to the Bird Cities Blog. 
For more information about the NYC DOT's historic first shared e-scooter program, visit their Shared Scooter Information page or contribute to the discussion on parking corral locations.