In the immediate wake of COVID-19, the message coming from major cities across Italy was clear: drastic measures would be necessary to reduce automobile traffic, reclaim public street space and encourage smart, socially distant forms of urban transportation.
And in true Italian fashion, they've made good on their promise.
Perhaps nowhere have the benefits of this push for mobility and infrastructure improvements been felt more strongly than on the streets of Rome. Three months after launching the first fleet of shared e-scooters as part of its post-lockdown strategy, the Italian capital is experiencing a renaissance in sustainable urban mobility. This includes an ambitious, ongoing initiative to add 150 km of new bike lanes to city streets.
The insights from Rome's first "summer of scooters" aren't just informing local policymakers; they're also serving as an example to other major cities in Europe and around the world of what to expect when taking decisive action to implement robust, at-scale micromobility programs.
Lesson 1: There's Strong Demand for E-Scooters

It's a lesson that bears repeating. In the three months since e-scooters were introduced in Rome, tens of thousands of Bird riders have taken hundreds of thousands of rides around the city. That's enough combined distance to take an ambitious rider around the world well over a dozen times.
The popularity of e-scooters in the Italian capital mirrors trends that are taking place around the world. In Chicago, e-scooter riders could break a quarter million rides in the first 31 days of the city's 2020 micromobility program. The National Association of City Transportation Officials (NACTO) recently reported that scooter riders in the US took 86 million trips in 2019—almost two-thirds of the 136 million micromobility trips overall and a staggering 123% growth in rides year-over-year.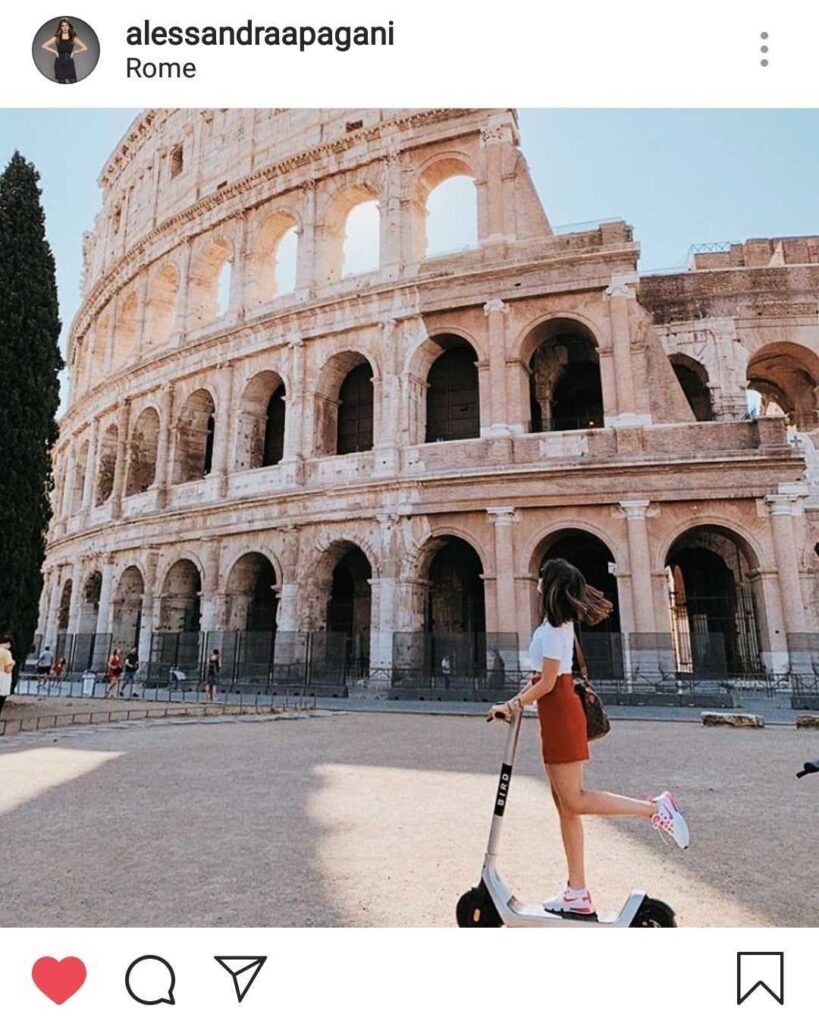 Lesson 2: Locals Ride Scooters Much More Than Visitors

Even in a tourist-heavy city like Rome, e-scooters are still used overwhelmingly by locals. Bird survey data shows that 4 out of every 5 Bird rides are made by someone who lives or works in the city, corroborating a recent study published in Transportation Research: Part A that found that scooters are used far more for transportation than for recreation.
In addition to local riders, micromobility in Rome is also helping to support local workers. Bird alone has created more than 50 jobs in the city, ranging from Bird Watchers who keep city streets well-organized to our general manager in charge of operations throughout Italy.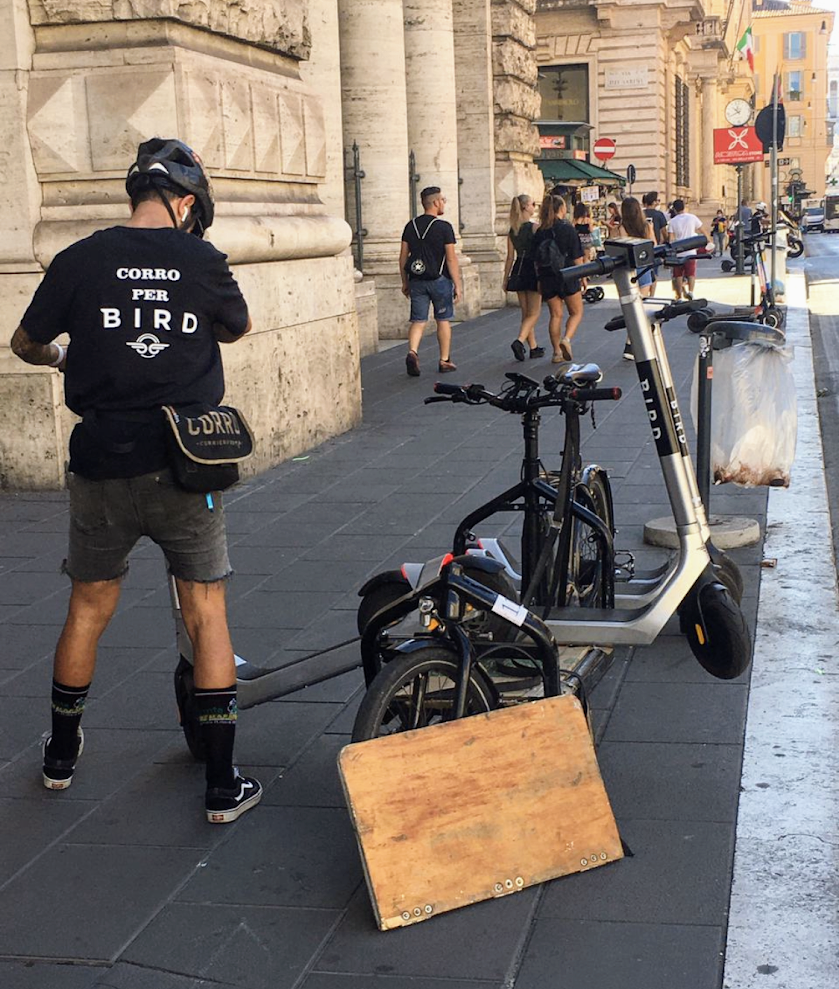 Lesson 3: Scooters Are Replacing Car Trips and Improving Air Quality

E-scooters launched in Rome against a backdrop of a city that has long struggled to keep its streets and airways clean. In 2018, a Greenpeace study ranked Rome last on its list of European capitals with the best air quality and safest streets, citing the fact that "65 percent of all journeys are carried out by privately-owned motor vehicles."
Since their arrival, Bird scooters have helped local residents replace enough car trips to remove more than 14 metric tons of CO2 from the atmosphere. Rome's Mayor Virginia Raggi called the program "a small revolution for our city" and her administration has worked hand-in-hand with operators like Bird to reward compliance and allow strategic increases in fleet size to help replace even more car rides.
"E-scooters, if used correctly, represent the ideal mode of transportation, useful and functional for daily trips, especially when covering the famous 'last-mile' in central areas," said Mobility Councilor Pietro Calabrese. "It's for this reason that we launched a trial program of these sustainable vehicles in our city."
To stay informed on micromobility news and milestones happening in cities like Rome, subscribe to the Bird Cities Blog.