They say good things come in threes. We'd have to agree.
Today, Bird is proud to announce the launch of our e-mobility suite made up of three of our newest, most exciting retail vehicles: the electric Bird Bike, the Bird Flex e-scooter and Birdie Glow, our newest children's kick scooter with light-up wheels!
At a time when demand for e-mobility continues to surge and US e-bike sales have increased nearly 250% according to NPD, Bird's expanded personal micro-EV portfolio offers something for everyone. That includes the Bird Bike, a vehicle expertly designed to make everyday cycling a joy, as well as our two newest scooters perfect for riders of all ages.
"People are looking to micro-electric vehicles to replace their gas-powered car trips and move efficiently around their cities," said Brian Buccella, Senior Vice President of Consumer Products and Government Partnerships at Bird. "By offering a new product line of personal micromobility devices, we can help significantly expand access to eco-friendly transportation across the United States."
The Bird Flex and Birdie Glow are available for purchase at shop.bird.co, in Target stores and on Target.com. The Bird Bike is available on Target.com as well as shop.bird.co.

Bird's E-Mobility Suite

Bird Bike

Bird Bike is the first high-performance consumer e-bike from Bird, the company that revolutionized shared micromobility. Designed by our in-house team of aerospace, automotive and micromobility engineers, it's crafted to capture the thrill of the ride while delivering all of the technology and safety you expect from Bird, featuring:
500w Bafang rear hub motor
Intuitive thumb throttle for an added e-boost
Front and rear disc brakes
Gates Carbon Belt Drive
Integrated LED lights
Backlit handlebar display
36v / 12.8Ah removable battery
Up to 50 miles (80 km) of extended range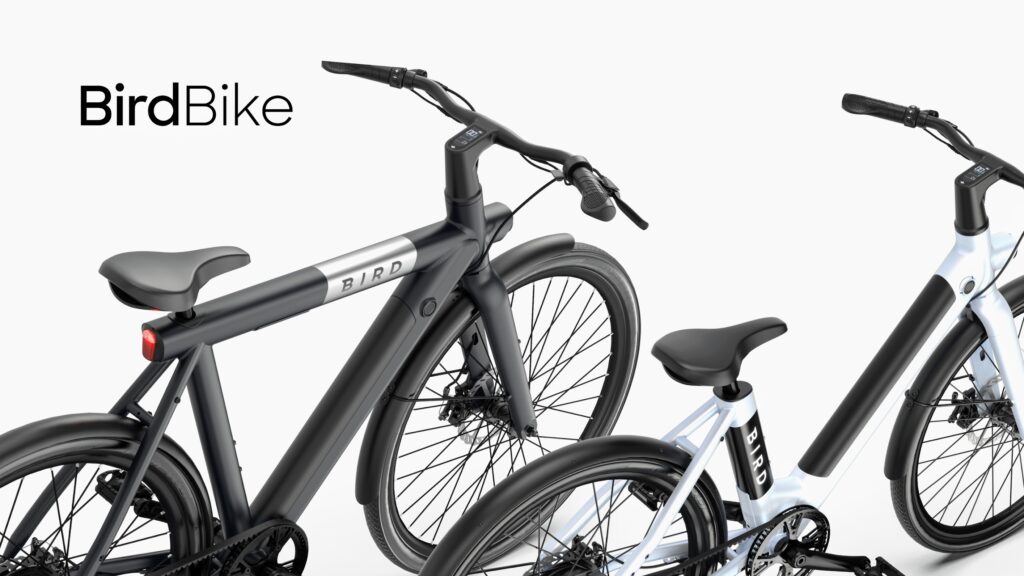 In other words, the Bird Bike comes equipped with everything you need to fall in love with cycling and leave your gas-powered car at home—or maybe even replace it altogether.


Bird Flex

Bird Flex is the newest addition to our micro-electric vehicle fleet. This robust, personal, portable e-scooter comes equipped with a 350W brushless Hall motor, street-tested front spring suspension, integrated front LED and rear safety lights, a wide base and large-diameter puncture-proof tires for excellent handling and stability.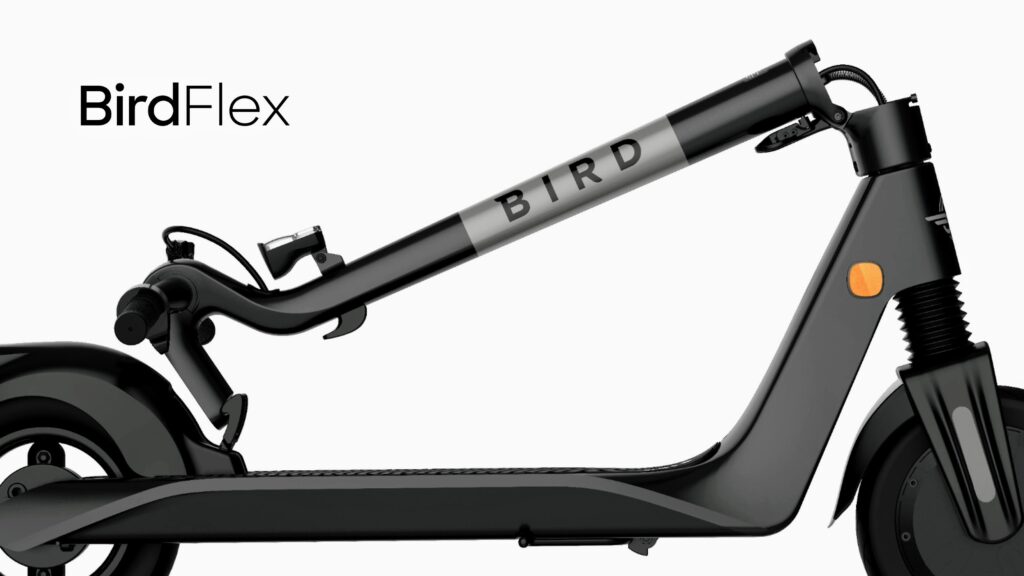 With its compact, foldable design, Bird Flex is easy to store when not in use or, better yet, bring with you for a smooth, comfortable, electric ride anytime.


Birdie Glow

Birdie Glow is our 2nd generation children's kick scooter that's sure to light up your child's smile. First rolling out in Electric Rose followed by other great new colors like Sky Blue, Twilight and Jet Black, Birdie Glow's durable 3-wheel design and adjustable handlebars provide a fun and easy way for children ages 3 and up to scoot around the driveway, play with friends, ride along with parents on the way to school or simply enjoy the fresh air!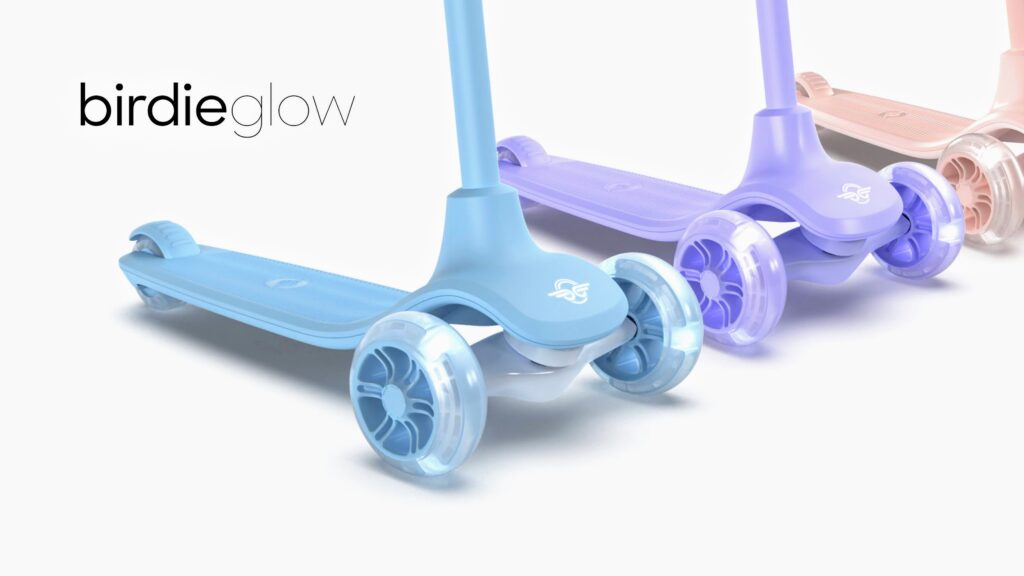 Just because it's a kick scooter (so there's no motor or battery) doesn't mean Birdie Glow can't have a little "electric" fun of its own. That's where the light-up wheels come in. Embedded with colorful LED lights, Birdie Glow's wheels shine to life as soon as they start to roll, creating a soft, sparkly, glowing effect your kids will love!