The best thing micromobility advocates can do for safety is to get more people riding bikes and scooters on the street.
We know micromobility is a more practical choice for many trips—nearly half of all vehicle trips in the US are under 3 miles long. So why do most people still choose to travel by car? They make this choice not for lack of access to bikes and scooters, but because the vast majority of our streets are built for automobiles, not for micromobility. Transforming our streets to prioritize moving people over moving vehicles is the best thing we can do to make scooters safer to ride.
As the coronavirus ground our global economy to a halt this spring, it also brought many people's lives closer to home. This in turn created a natural and unexpected experiment to test how streets can function in the future.
Humans are a naturally energy-conserving species, meaning that we'll often look for a mobility approach that matches the moment. When New Yorkers began to fully grasp the threat presented by the coronavirus, bikeshare ridership went through the roof. Private vehicle traffic is down 60% nationwide. Walking paths are crowded around the world and cycle shops are running out of bikes.
In response, cities have quickly met the demand for micromobility infrastructure—from the UK government fast-tracking $300M of cycle lanes to complement public transit to Oakland turning 10% of its streets into European-style shared streets.
Whether we will use this moment to seed a new culture of safe riding depends on five key points of view:
1.) Celebrate micromobility as public life

In quarantine, we miss our families, extended networks, even a chance interaction with a stranger. We miss public life. Public life is what happens when we are outside of our workplaces, cars, and homes. For most of us, it's what we correlate with a rich experience and the meaning of a place. Critical to many reopening strategies is moving commerce and entertainment outside. This is great news for public life, and great news for human-scale mobility like micromobility. Moving on a scooter at a human pace adds to the vibrancy of a street.
2.) Deploy shared mobility to strengthen mass transit

Many micromobility companies have offered emergency workers free or discounted rides to get to work during the pandemic, citing the benefits of socially-distant, low-contact points of shared bikes and scooters compared to larger mass-transit vehicles. Many essential workers live in neighborhoods poorly served by transit. As transit agencies look towards recovery they should work with shared micromobility operators to find ways for these modes to work together to address historic inequities and offer a better deal to riders than a private car.
3.) Extend the reach of 15-minute neighborhoods with a 15-minute mobility system

As people's lives have gotten closer to home, many have begun to realize that most of their core needs are just a short trip away. The "15-minute city", a phrase popularized by Paris mayor Anne Hidalgo, means that every resident can meet their essential needs within a short walk, scooter, or bike ride. In fact, almost half of all car trips in U.S. cities are three miles long or less. Now that we are exploring our 15-minute cities, we need a mobility system to match.
4.) Retrofit streets as critical resilience infrastructure

Resilient infrastructure has the flexibility to be used in different ways to meet extreme circumstances. Our streets play a critical role in mobility and community health, and they should be capable of dynamic rebalancing to respond to changing needs. Research shows that neighbors who know each other do better in public health emergencies.
Our streets are doing an incredible job in this pandemic by offering an outlet for public life and social connection to flourish. From socially-distant neighborhood gatherings to italian balcony singing, around the world people are using streets – more than parks and formal open spaces – to connect to loved ones and neighbors. Worldwide, our streets are quieter, safer, and more social with more people home and fewer people driving. People are saving money on entertainment and travel by going on leisure rides and have more time for the things they love. This pandemic is showing us that our streets can do so much more for us than store sleeping cars, in fact streets can give us the the things that we care about the most.
5.) Tell stories of transformation with human-centered data

Cultural norms around mobility and public life are changing worldwide. These transformations are deeper than what a top-line number can reveal. We need detailed public life data about who is present and absent in our open streets, our socially distant park circles, our street cafes, and our emergency-response mobility lanes to monitor their safety and who they are serving as we move life outside.
Top line data often obscures disparities in who benefits from public realm investments, and who is left out. People-centered data helps us reveal inequities and see the world from perspectives other than our own. At Gehl, we released the findings from a global survey of public space usage, as well as data about public space use during quarantine in Denmark. Without collecting data about the things we care about, we are flying blind in our emergency response.
As warm summer weather peaks around the corner in the Northern Hemisphere and people emerge from their homes into the streets, it's my hope that communities find enjoyment and meaning in the public life of their neighborhoods, making movement safer and helping others see the potential of their streets.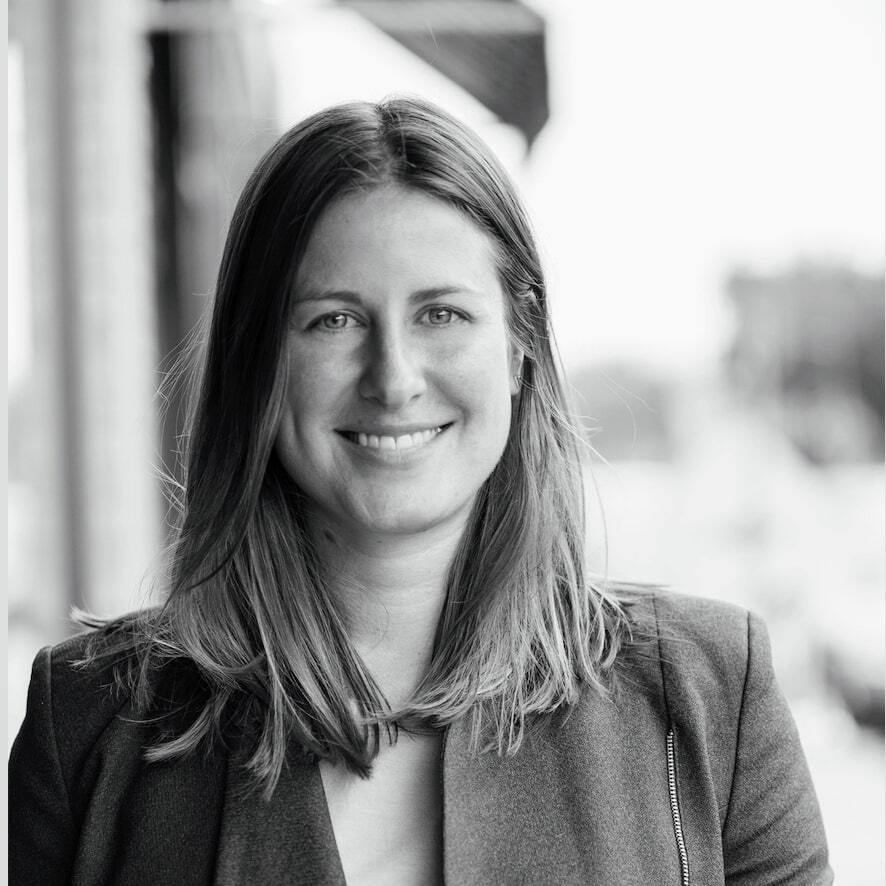 Anna Muessig is an Associate at Gehl. In her role, Anna works with public and private sector partners to design cities for people, focusing on street design and mobility design as building blocks of healthy, vibrant public life in cities.
Anna serves on the Bird Global Safety Board, an independent body that helps Bird create, advise, and implement global programs, campaigns, and products to improve the safety of those riding Birds and other e-scooters.