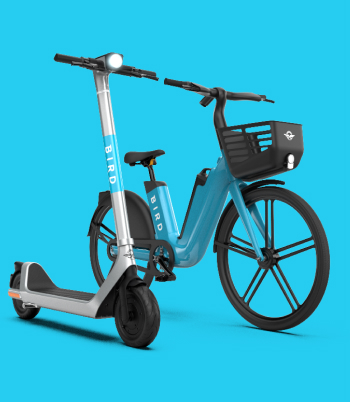 Download the app.

Rules of the road
1. Always yield to pedestrians.
2. Always wear a helmet.
3. Ride as close to the right-hand side of the roadway as possible.
4. Follow the rules of the road: yield, obey speed limits, and stop at stop signs.
5. No sidewalk riding or double-riding.
Where to ride in Lexington
The map shows a Bird's eye view of Lexington's shared mobility boundary. Birds will be available within the red outline for you to use and enjoy.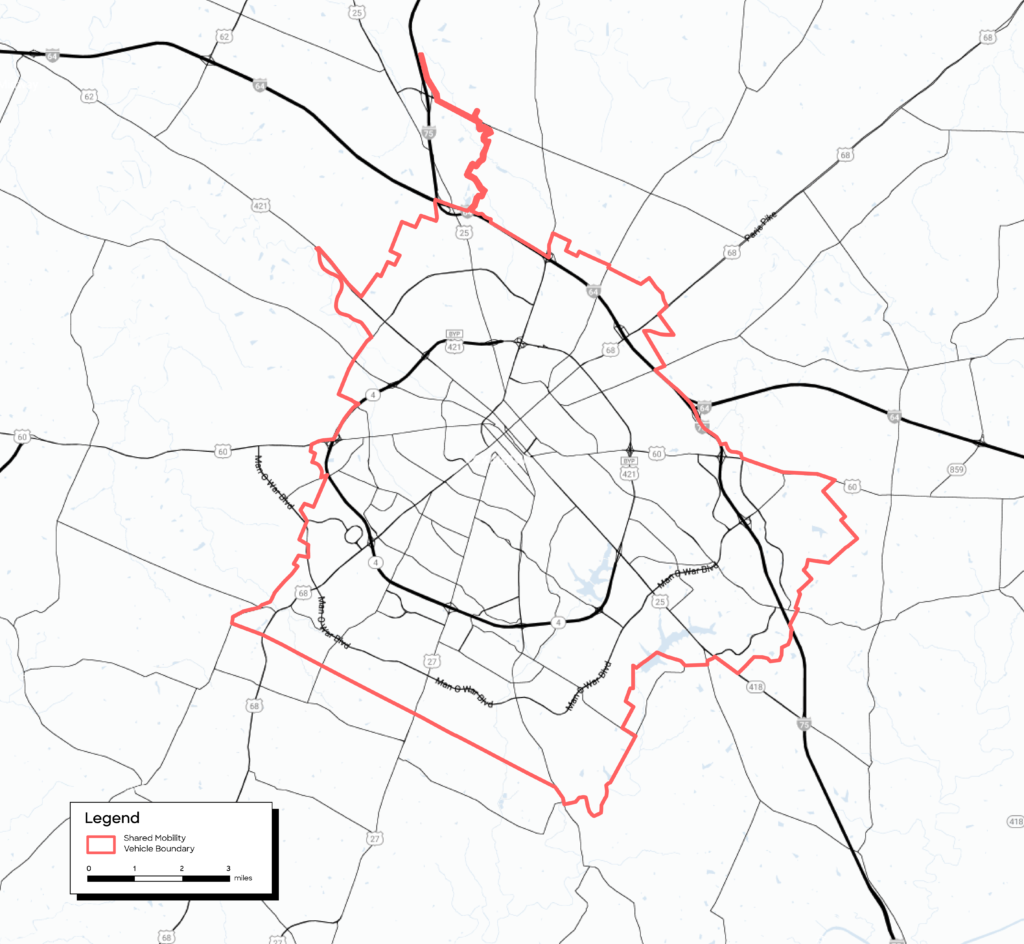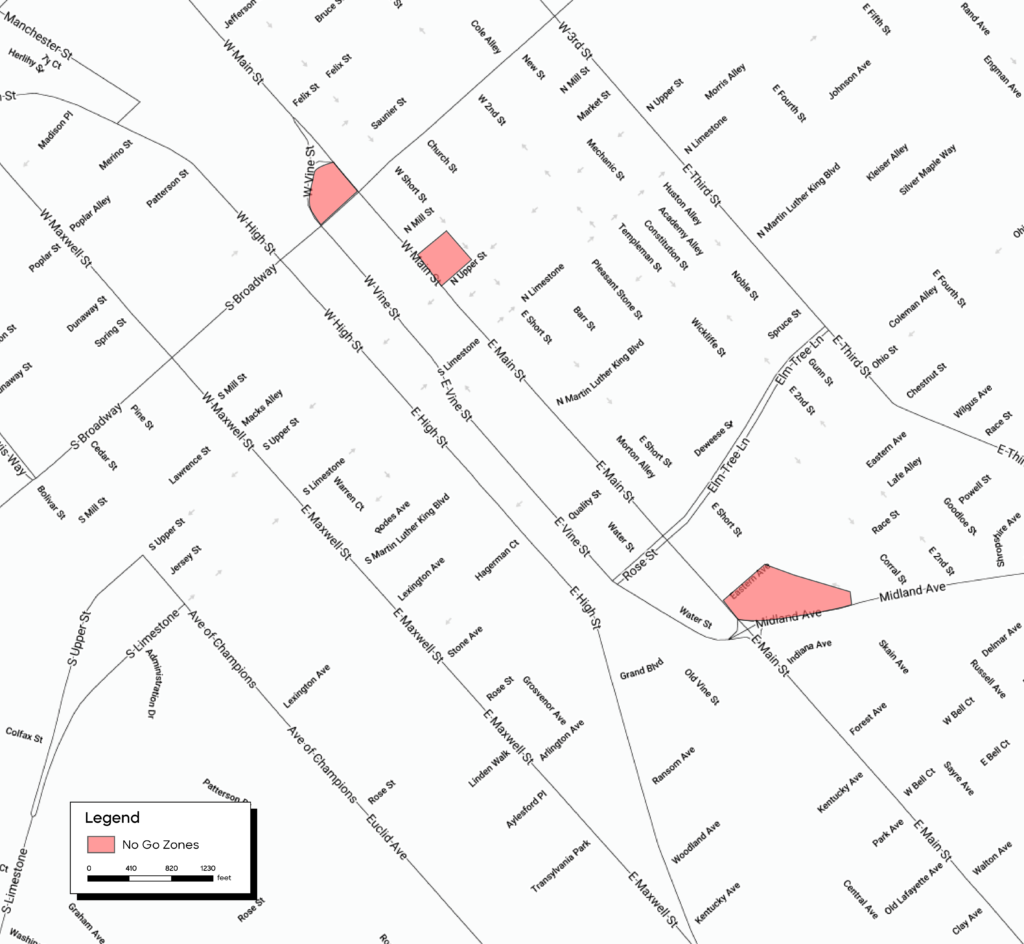 Restricted areas
When riding in Lexington, look out for restricted areas where e-scooters are not allowed. Your vehicle will gradually slow down if you attempt to ride in these areas. To begin riding again, move your vehicle to an unrestricted area and you're set to fly.
Prior to launch, Bird will geofence the identified SMV No Parking zones. No Bird may be parked within the identified SMV No Parking Zones. Bird riders will be able to see the prohibited parking areas through our mobile app, as well.
Now Available:
Bird Bikeshare Bikes
Bikeshare bikes are built for range, covering trips of 3–5 miles in comfort.
We've added bikes to the Bird fleet in Lexington, meaning there's always a safe, accessible and eco-friendly way to travel, no matter where you're going.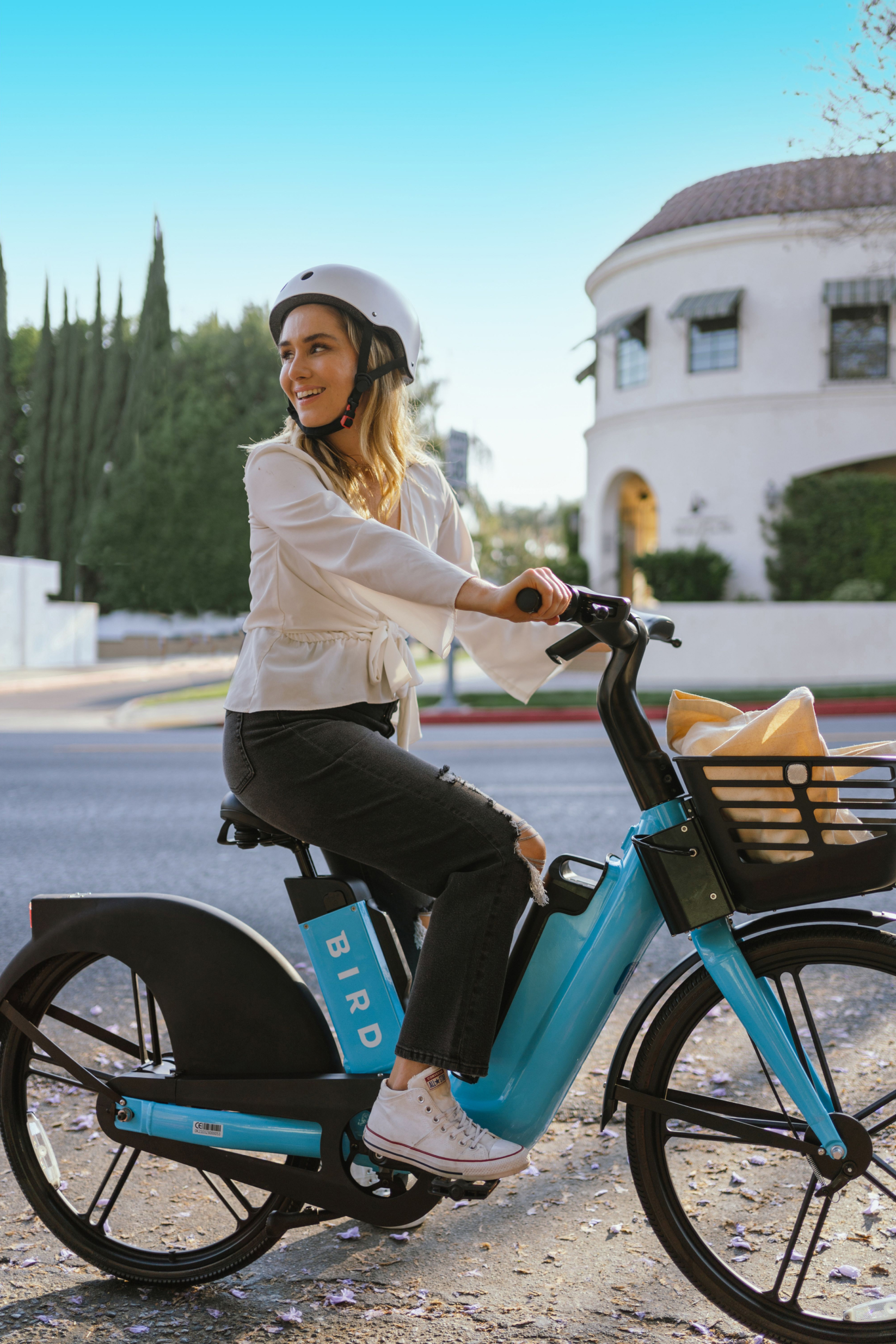 ---
Frequently asked questions
Where can I park my Bird in Lexington?

Proper Parking

Only park on City property. 

Only park in a designated scooter parking zone or next to a bike rack. 

Birds must be parked in a manner that leaves unobstructed space for pedestrian movement and does not create other potentially hazardous situations. 

Birds must be parked in an upright position with both wheels in contact with the ground.

Prohibited Parking

No Bird may be parked in a manner that is not standing upright.

No Bird may be parked in a manner that Impedes normal and reasonable pedestrian access on a sidewalk.

No Bird may be parked in a manner that reduces the minimum clear width of a sidewalk allowed under the Americans with Disabilities Act (ADA) of less than forty-eight (48) inches.

No Bird may be parked in a way that blocks:

Access to or from any building;

Transit stops, shelters or platforms;

Disabled parking zones;

Vehicular driveways;

Commercial loading zones; 

Railroad tracks or crossings. 

Passenger loading zones or valet parking service areas.

Street furniture that requires Pedestrian access (for example, benches or parking meters);

Building entryways; 

Utility access points such as manholes or other doors or hatches on the ground;

Reasonable use of any commercial window display;

Bicycle rack unless the dockless vehicle is a bicycle or electric bicycle;

News rack; 

That impedes crosswalks or crosswalk landing areas; 

In areas including right-of-way that has been closed or permitted for events; 

The travel lane and six-foot pedestrian clear zone in areas without sidewalks.

What are e-scooter safety best practices?

Always wear a helmet. 

No double-riding.

Always ride in a single file.

No sidewalk riding.

Ride as close to the right-hand side of the roadway as possible. 

Follow rules of the road – this includes stopping at: stop signs, lights, yielding, following the speed limit and obeying all other traffic laws, including the Riding and Parking rules above-listed. 

Ride in bike lanes, where available.

Keep an eye out for cars and pedestrians.

No riding while impaired or having consumed alcohol. 

Do not wear earbuds/headphones while operating.

Start your ride slow, to prevent the scooter from running out from under you.

Please refer to Bird's Safety Guidelines here or in-app. On Bird's app we have multiple channels detailing information concerning safe and courteous shared-use of electric motor-assisted scooter.

Where can I find more information about how to ride and safety?

For Ride information, go to the menu > How to Ride. 

For Safety information, go to the menu > Safety. 

For additional, topic-specific items such as Riding or Parking, go to the menu > click on Help and scroll to the Ride Issue.
Bird User Agreement
Please refer to Bird's User Agreement here or in-app by going to Settings > Rental Agreement.
Bird Privacy Policy
Please refer to Bird's Privacy Policy here or in-app by going to Settings > Privacy Policy.
Issues and Complaints
To report issues directly to our Customer Support team, please reach out to here. Also, on Bird's app, we have two channels to report issues and complaints by:
Clicking on the exclamation sign; or
Going to the menu > Help and scrolling down to Contact Us.