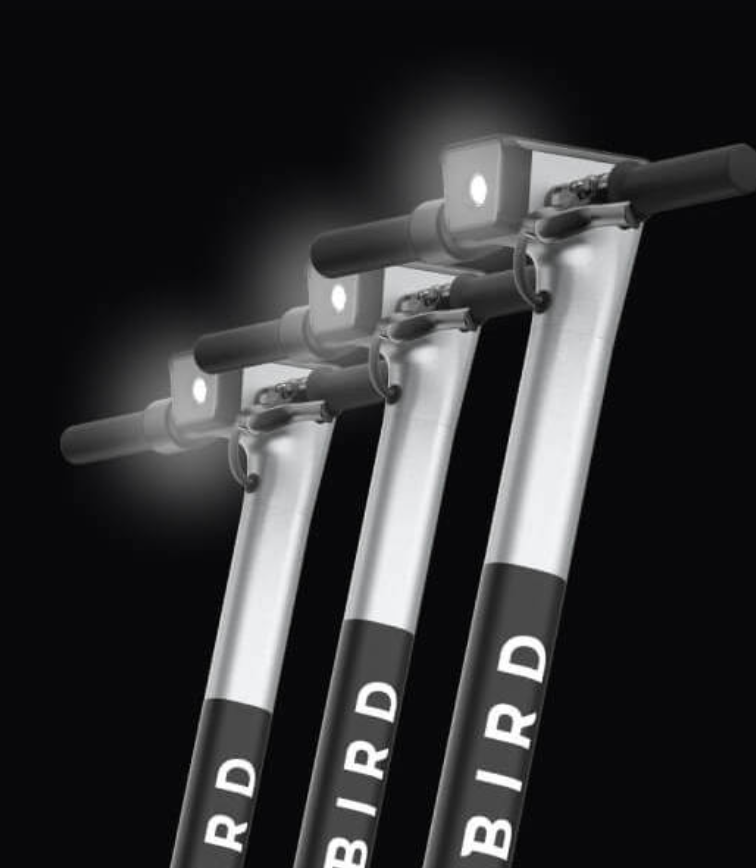 Download the app.
Bird Guidelines for Law Enforcement Requests
---
Last Updated: January 28, 2021
The following guidelines are intended to provide guidance to law enforcement officials seeking information from Bird Rides, Inc. and our affiliate or subsidiary companies (collectively, "Bird", "we", "us" or "our"). Please note, we may change these guidelines without notice.
About Bird
Bird is a technology company that operates an application, website, and technology platform that provides users ('Riders') with access to personal electric vehicle rentals. You can find up-to-date information about Bird on the About and Blog pages of our website.
Business Records
We store and maintain information as described in our Privacy Policy, Rental Agreement and Terms of Service. This includes information contained in trip receipts, which is also available to Riders who use Bird. In some instances, a Rider (or other logistics service provider)r can directly provide the best information evidence to law enforcement officers. At the end of each ride, Riders receive a Ride summary receipt, which includes the ride date and time, ride start and ride end locations, route, and fare breakdown. Riders can access trip receipts for past rides by viewing "Ride History" within the Bird mobile app.
Contacting Bird
We accept law enforcement requests via email to subpoenas@bird.co. Our acceptance of legal process does not waive any legal objections Bird may have and may raise in response to the request.
Please note that this email is for use by law enforcement officials only. We will not respond to non-law enforcement inquiries received at this email address.
Preservation of Records
Upon receipt of a formal written request, we will take steps to preserve – to the extent we have any – information responsive to the legal process.
Foreign Requests
To the extent permitted by applicable law, we may respond to requests from law enforcement and governmental entities outside of the United States if there is a valid legal basis for such requests.
Legal Process Requirements
We will provide responsive records in accordance with our terms, policies, and applicable law. We disclose data to law enforcement when we determine that we are required to do so by law. In those instances, we will search for and disclose data that we are reasonably able to locate and retrieve.
In general, we require valid legal process before we disclose business records regarding Riders in response to law enforcement requests. We won't be able to provide information without a valid subpoena, court order, or search warrant. Exceptions to these requirements may be available for emergency requests, where a Rider has provided consent, or where other legal or regulatory requirements apply.
We may produce information in the absence of a subpoena or warrant where an emergency situation exists involving a threat of death or serious bodily harm to a person, as discussed in the emergency request section below.
Emergency and Exigent Requests
We have a process for evaluating requests on an emergency basis where an emergency situation exists involving a threat of physical injury or death to a person. In the event of an emergency, law enforcement officials may submit emergency requests to Bird at subpoenas@bird.co with the subject line 'Emergency Disclosure Request'. When submitting an emergency request provide as much detail as possible about the incident or emergency, including details about the actual or threatened physical harm or exigency. We review these requests on a case-by-case basis and may, at our sole discretion provide responsive information when we believe doing so may protect Riders, Chargers, or others from physical injury or death.
Form of Request
We are unable to respond to overly broad, vague, or unduly burdensome requests that do not identify the information sought with particularity.
Law enforcement officials should include the following detailed information in their request.
Clear articulation of the legal basis for the request (i.e., the applicable law under which the law enforcement official is requesting information, and details of the specific investigation or event underlying the request).
Detailed specifics on the information being sought, including the date, time, and location of event, as well as identifiers (e.g., email address) for the Rider or Charger (i.e., specify exactly what information is being requested and how it pertains to the investigation). We are unable to search for records using proper names. Additionally, we are unable to search for records using credit card numbers, PayPal account information, and billing addresses as this information is not collected or stored by Bird.
The name, title, issuing authority, badge/ID number, telephone number, street address, and official government-domain email address for the agent or officer requesting the information.
We will only consider law enforcement requests that are:
typed and delivered in a non-editable form;
signed by the appropriate law enforcement officer empowered by local law to make such a request;
in compliance with local and United States law; and
addressed to Bird Rides, Inc. directly.
Commitment to Law Enforcement in the Pursuit of Hate Crime Suspects
In compliance with these guidelines, Bird is committed to cooperating with law enforcement in their pursuit of Riders or other business partners who are reasonably suspected of being involved in a hate crime, including by providing all available data.
Notice of Requests
It is Bird's policy to notify Riders or business partners when we receive legal process requesting information concerning them, except when (a) prohibited by law or (b) Bird, in its sole discretion, believes that providing such notice could create a risk of physical injury or death.
Law enforcement officials who do not want Bird to notify an affected Rider or business partner of their request should (a) provide an appropriate court order or statutory authority prohibiting notice, (b) provide sufficient detail for Bird to determine whether notice would create a risk of harm, or (c) timely withdraw their information request. If you believe your legal process is covered by a binding statutory non-disclosure requirement, please provide us with a citation to the appropriate legal authority.
Upon receipt of an appropriate court order or statutory authority, we will delay notification unless or until the non-disclosure requirement expires or is withdrawn.