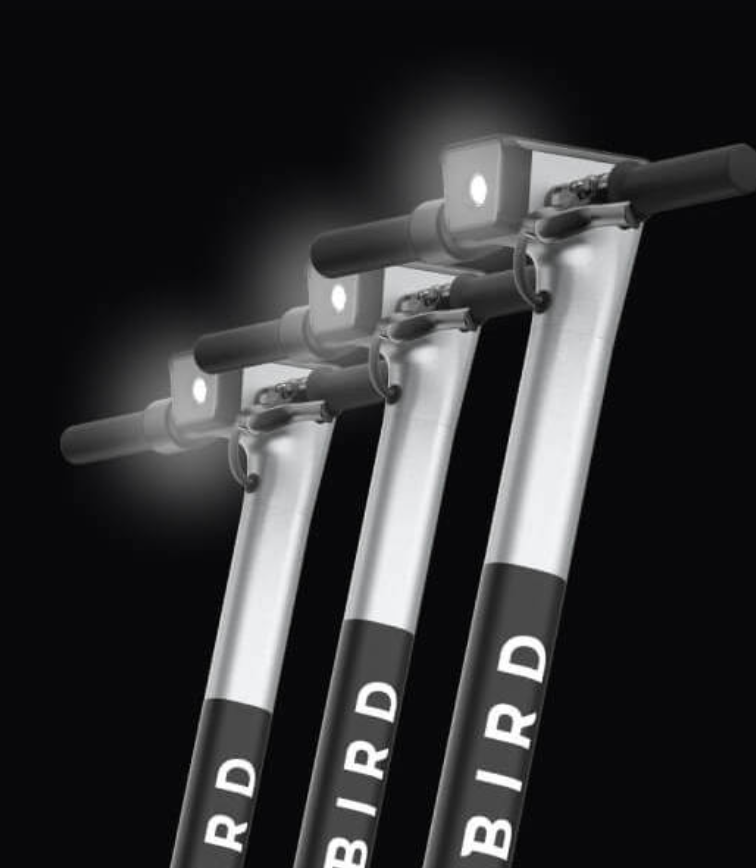 Download the app.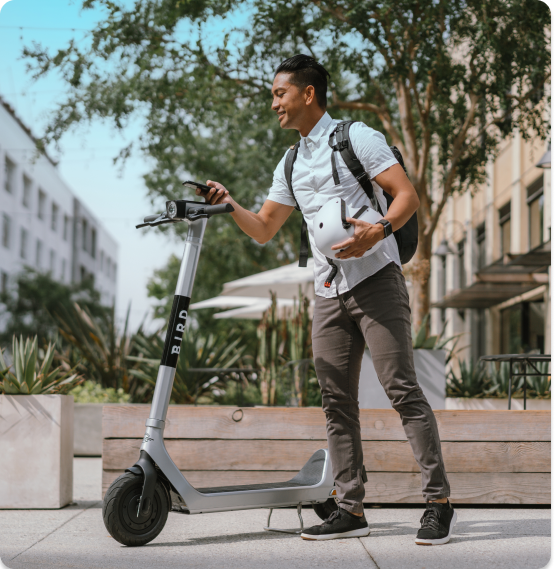 1. Vind een Bird in de buurt
Gebruik de kaart in de Bird App om de dichtstbijzijnde voertuig te vinden. Nog niet klaar om te gaan? Je kan ook een Bird reserveren tot 30 minuten van tevoren.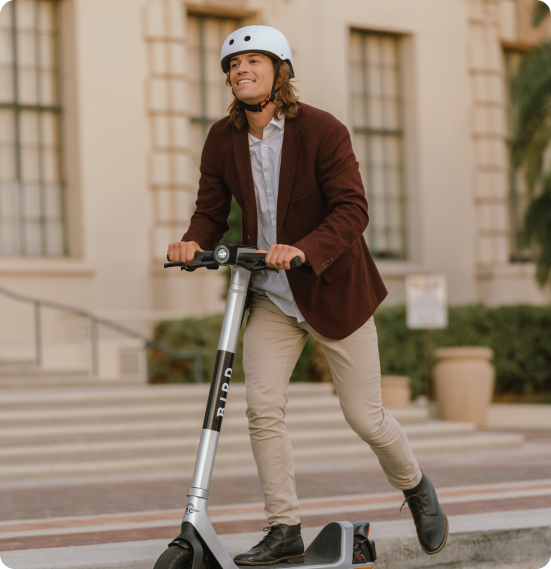 2. Spring erop en vertrek.
Om je rit te beginnen, scan je de QR-code van de Bird met je app. Druk op de gashendel rechts om te vertrekken en druk de rem in om te vertragen.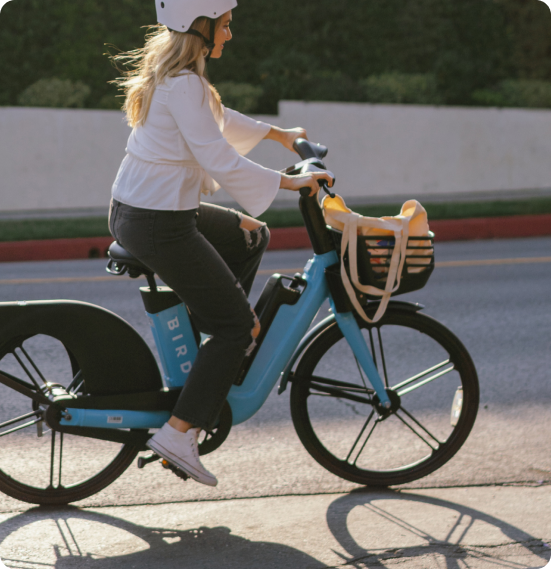 3. Nu vlieg je
Blijf op fietspaden, niet op voetpaden, tenzij de staats- of lokale wetgeving dat vereist. En als je langs het verkeer rijdt, zorg er dan voor dat je alle verkeersborden en wetten volgt.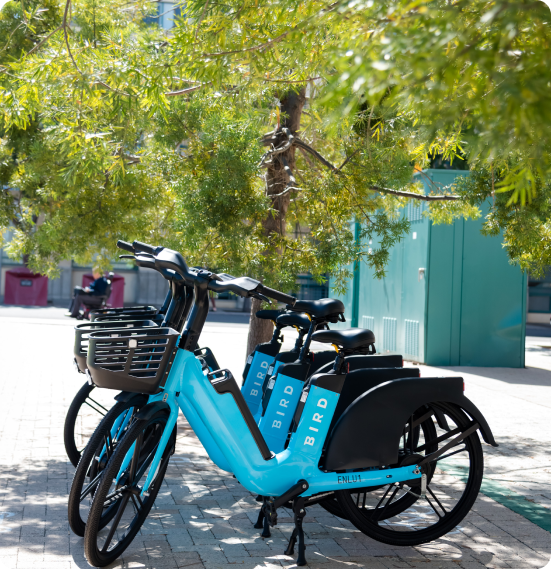 4. Parkeer zorgvuldig
Gebruik na je rit de standaard om je voertuig rechtop te houden. Parkeer je Bird uit de buurt van openbare paden– de gemeenschap zal het waarderen.
Nu rijden