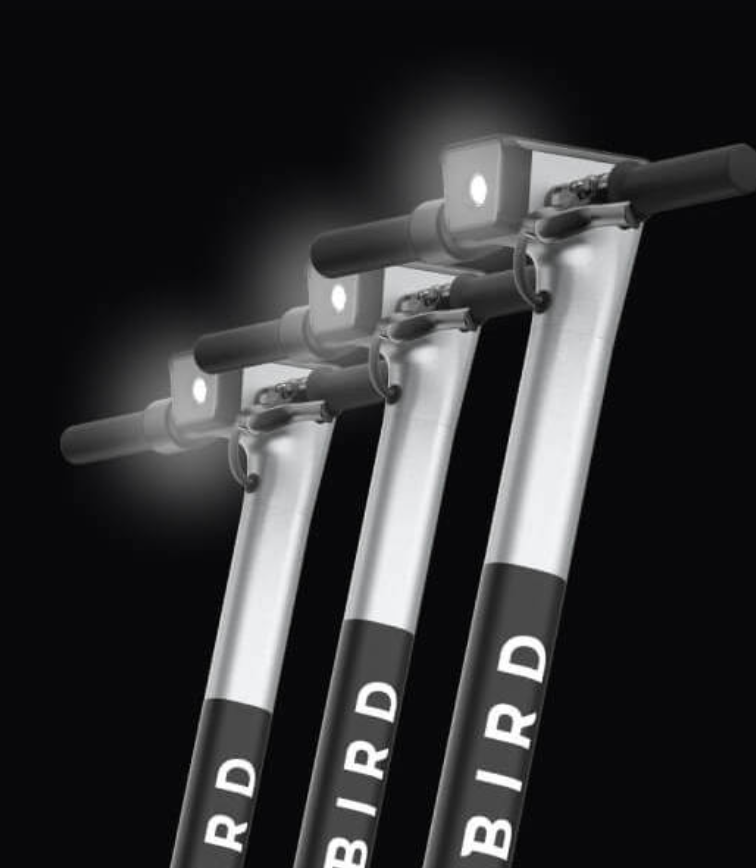 Download the app.
Bird European Union Applicant and Candidate Privacy Policy
---
This Data Protection Statement describes our data protection practices of Bird Rides Europe, B.V. its subsidiaries and affiliated entities in European Union (EU) (hereinafter referred to as "Bird", "we," "us," or "our") when HR data is processed. The protection of your personal data is important to us. We comply with legal regulations on data protection and data security.
Your use of Bird scooter services is governed by applicable terms and our general Privacy Policy.
Below you will find information about which personal data we collect and how we use it for which purposes. In addition, we will inform you about the legal bases for the processing of your data as well as about your specific rights with regard to data protection.
"Personal data" means any information relating to an identified or identifiable natural person ('data subject'); an identifiable natural person is one who can be identified, directly or indirectly, in particular by reference to an identifier such as a name, an identification number, location data, an online identifier or to one or more factors specific to the physical, physiological, genetic, mental, economic, cultural or social identity of that natural person.
Processed Data
For each and every process and purpose we process different types of data. This policy covers the information you share with us and/or which may be acquired or produced by Bird, during the application or recruitment process including:
First and last name
Email Address, address, telephone numbers (and other contact information)
Application documents, including resume or CV, employment history, cover letter, education, transcripts and other statements of experience and education.
Type of employment sought, desired salary, willingness to relocate, or other job preferences.
Details of how you heard about the position you are applying for.
Sensitive information (race/ ethnic origin), if you voluntarily submit such information as part of the application process
Information relating to any previous applications you may have made to Bird and/ or any previous employment history with Bird.
Reference information and/or information received (including names and contact information for referrals) from professional and educational checks, including information provided by third parties.
Information about your educational and professional background from publicly available sources, including online, that we believe is relevant to your application or a potential future application (e.g. your LinkedIn profile).
Information related to any assessment you may take as part of the interview screening process.
Information from interviews and phone-screenings you may have if any.

Purposes of Data Processing
Your information will be used by Bird for the purposes of carrying out its application and recruitment process which includes, but not limited to:
Recruit, source, select, hire employees including the conduct of professional and educational checks and verifying your information
Communication with you on the recruitment process and/ or your application, including informing you of other potential career opportunities at Bird.
Creating and submitting reports as required by law or other regulations, where applicable.
Complying with applicable laws, regulations, legal processes or enforceable governmental requests.
Improving our recruitment process, including by generating analytics using Candidate information.
If you are offered and accept employment with Bird, the candidate information will become part of your employment record and will be used for employment purposes.

Legal basis
Pursuant to the GDPR, we process your personal data for the following legal bases.
We collect and process your information where it is necessary in order to take steps, at your request, prior to our potentially entering into a contract of employment with you.
We may also seek your consent to process your personal information in specific circumstances, or process it where necessary to comply with a legal obligation or for purposes connected to legal claims. If we use your information to improve our application or recruitment process, we do so on the basis that it is in our legitimate interests to ensure we recruit the best possible candidates.

Disclosure and transfer of personal data
Amongst others, we may share data with other Bird entities and several service providers. Those might include external HR entities, Payroll/Benefit Providers, Accounting Service Providers, external IT Support Services and Vendors, External Risk Management, Compliance or Audit Services, Affiliates, Outside Counsel, Background Check Service Providers, Recruiters, Management Consultants, Health Insurers, Government Officials, Banks, Auditors, Bidders and Purchasers of Company, who need access to such information to carry out work on our behalf. The data transferred in this context will always be limited to the extent necessary for the provision of the respective services and will only be transferred on an applicable legal basis under the GDPR. Bird entities and the aforementioned service providers may be located in foreign countries. Some of these countries may have less protective data protection laws than the region in which you reside. Where this is the case, we will take appropriate measures to protect your Candidate Information in accordance with this Statement.
The processing of data takes place, among other aspects, by way of data transmission to contract data processors and Bird entities in countries outside the territory covered by the Regulation (EU) 2016/679 of the European Parliament and the Council of 27 April 2016 on the protection of natural persons with regard to the processing of personal data and on the free movement of such data, and repealing Directive 95/46/EC (General Data Protection Regulation). In order to assure the protection of the employees' data protection rights, Bird only transfers the data to companies which are registered on a U. S. Department of Commerce list and are committed to complying with the Principles set down in the EU-U.S. Privacy Shield. Compliance with these principles ensures that the data transmitted is also processed in accordance with European Union data protection standards by companies in the USA and that they have an appropriate level of data protection (Art. 45 para. 3 GDPR).
Alternatively or additionally: Bird uses for the purpose of such data transmission the standard contract clauses of the EU Commission under Art. 46 para. 2 lit. c GDPR. You can view the standard contractual clauses by visiting the European Commission's website by clicking here.

Time period for storage of data
If you apply for a job at Bird and your application is unsuccessful (or you withdraw from the process or decline our offer), Bird will retain your information for a period after your application. We retain this information for various reasons, including in case we face a legal challenge in respect of a recruitment decision, to consider you for other current or future jobs at Bird and to help us better understand, analyze and improve our recruitment processes.
If you do not want us to retain your information for consideration for other roles, or want us to update it, please contact the Bird EMEA Talent team. Please note, however, that we may retain some information if required by law or as necessary to protect ourselves from legal claims.

Data protection rights
You have the right to demand that Bird immediately corrects personal data relating to you if those data are incorrect. Depending on the purposes of the processing, you may have the right to have incomplete personal data completed, including by means of providing a supplementary statement.
Right to erasure ("right to be forgotten")
You have the right to demand that Bird deletes the personal data relating to you under the prerequisites described in Art. 17 GDPR.
These prerequisites establish especially a right to erasure if the personal data are no longer necessary for the purposes for which they were collected or otherwise processed as well as in situations involving illegal processing, the existence of a right to object or withdraw a consent, the existence of a duty to delete under the law of the European Union or the law of the Member States governing Bird or when the data were collected with regard to services offered in the information society pursuant to Art. 8 para. 1 GDPR.
Right to restrict processing
You have the right to demand that Bird restricts the processing in accordance with Art. 18 GDPR. This right exists especially if the accuracy of the personal data is disputed between the user and Bird for the period required for examining the accuracy as well as in the event that the user demands a restriction on processing instead of deletion in the event that there is a right to deletion, and also in the event that the data are no longer needed for the purposes pursuit by Bird when the user, however, needs the data to assert, exercise or defend against legal claims, as well as in the situation when the successful exercise of an objection is still disputed between Bird and the user.
You have the right to receive from Bird at any time upon request information about the personal data relating to you which are processed by Bird to the extent set forth in Art. 15 GDPR.
This means that you may have the right to obtain from us confirmation as to whether or not personal data concerning you is processed, and, where that is the case, to request access to the personal data. The access information includes – inter alia – the purposes of the processing, the categories of personal data concerned, and the recipients or categories of recipient to whom the personal data have been or will be disclosed. However, this is not an absolute right and the interests of other individuals may restrict your right of access.
You may have the right to obtain a copy of the personal data undergoing processing. For further copies requested by you, we may charge a reasonable fee based on administrative costs.
You can submit any request relating to your rights e.g. by regular mail to the Bird EMEA Talent team
You also have the right to file a complaint with the relevant supervisory authority.
You have the right to submit an objection against the processing of personal data relating to you at any time for reasons resulting from your specific situation. Bird will stop processing your personal data unless Bird can prove important reasons for the processing which deserve protection which outweigh your interests, rights and freedoms or if the processing serves to assert, exercise or defend against legal claims.

Changes to this Data Protection Statement
The processing activities of Bird can be changed from time to time. Bird accordingly reserves the right to amend this Data Protection Statement at any time. We will post any changes to the Policy on this page.