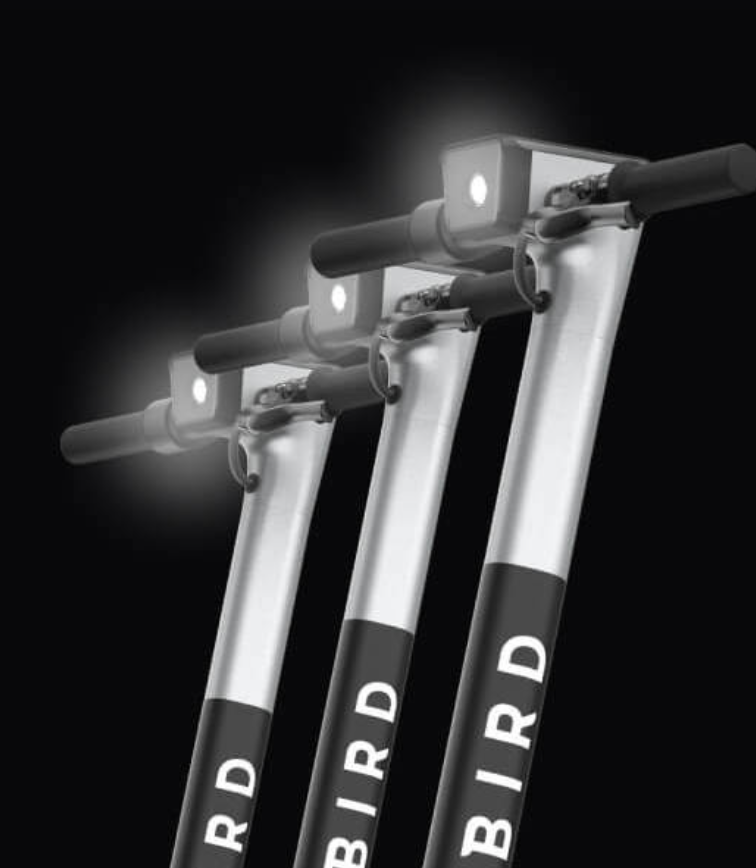 Descarga la aplicación
Put your business on the map, increase foot traffic, and become a destination for riders with a free Bird parking nest.
Bird is passionate about vibrant communities that have less traffic, cleaner air, and safer streets.
We're working with cities and universities across the world to provide new transportation options, complement public transit systems, and invest in safety infrastructure that benefits everyone.
---
Bring more Birds to your business.
Increase your visibility
Get your very own spot on the Bird map and bring riders right to your doorstep. They'll get incentives for parking in designated areas, making your business a hub for potential customers and tenants.
Tap into local transit
Give your customers, workers, and tenants an easy way to come and go. Connect to your city's transportation system and become part of their everyday commute. Next stop, your nest.
Make room for visitors
In exchange for all of these benefits, Bird will charge a service fee on every scooter ride.
---
Claim yours for free.
Fill out this form to reserve your own parking spot and give customers, employees and guests a more sustainable way to get to you.