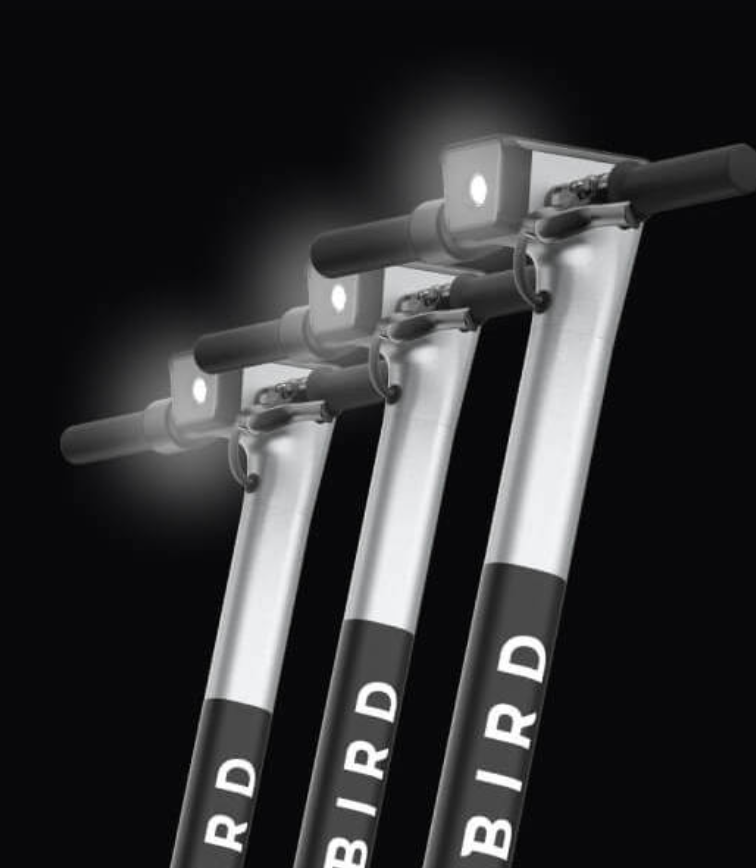 Download the app.
Safety of riders and members of the community is our obsession here at Bird. Keep these things in mind next time you ride.
Staying healthy
Each Bird is disinfected regularly
Bird follows a rigorous process to routinely clean and disinfect each Bird. You can learn more here.
Social distance while you ride
Allow six feet (two meters) of space between you and other road users.
Practice good personal hygiene always
Bird encourages everyone to follow health officials' general guidelines to regularly wash their hands. You can find advice from the World Health Organization (WHO) here.
Where to Ride
Care for pedestrians.
No riding on sidewalks unless local law requires or permits — it endangers members of our community who want to walk freely. We're all in this together, so let's be good neighbors and look out for one another.
Ride in bike lanes.
Or close to the right curb unless local or state law requires or permits.
Where to Park
Keep it clear.
Park Birds out of the public right of way — keeping walkways, driveways, access ramps, and fire hydrants clear.
Line it up.
Park Bird e-scooters close to the curb, facing the street near designated bike or scooter parking areas, trees, or street signs. Make sure your kickstand is securely in the down position so that the Bird stays upright.
Even stevens.
Avoid uneven surfaces like grass, gravel, rocks, or inclines.
Exercise Caution
Protect your noggin.
Bird encourages you to always wear a helmet when you ride.
Be alert.
Always be aware of surrounding traffic, especially at intersections – cars are your biggest risk. Start off slowly while you get used to the accelerator and brakes.
Distraction-free.
Ride with two hands and leave your headphones for when you get to your destination. Please don't ever ride if you've been drinking alcohol.
Rules of the road
Over 18.
You must be 18 years or older to Bird.
One per Bird.
Only one rider is allowed per Bird e-scooter. No double-Birding, please.
Follow the signs.
Follow all traffic rules including street signs and stop signs when Birding. Remember to use caution at stop walks.
---
Wear a helmet.
Bird offers free helmets to all active riders. Just cover shipping.
Vision Zero
Bird is committed to Vision Zero, a global movement to make mobility safer, healthier and more equitable for everyone on the road. Bird scooters not only reduce the need for cars, they raise awareness of transportation alternatives and encourage cities to invest in safety infrastructure that benefits everyone.