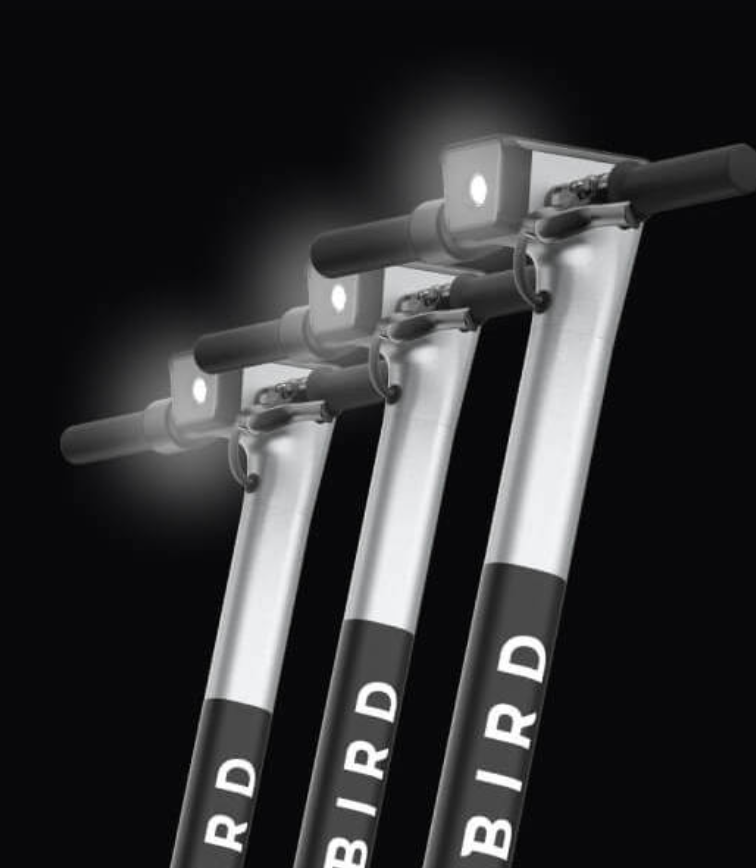 Download the app.
About us
At Bird, we believe in leading the transition to clean, equitable transportation through innovation and technology. That means developing mobility solutions that put people and communities first.
In partnership with cities, Bird's proprietary technology and operations are revolutionizing the existing transportation paradigm by making lightweight electric vehicles readily available to rent or own around the world. With the touch of a button, riders can conveniently transport themselves to work, to a local business, or anywhere else in their community in just minutes. Our products and services are designed with one goal in mind: to make cities more livable by reducing car usage, lowering carbon emissions, and improving the safety of all road users.
Latest presentation
Investor Presentation
June 2021
Events & Presentations
Canaccord 41st Annual Growth Conference
August 12, 2021 12:30pm EST
Join the webcast.
Analyst Day
June 24, 2021
Download the presentation
Transaction Announcement
May 12, 2021
Download the call transcript and listen to the announcement
Bird Global SEC Filings
Switchback II SEC Filings
Press releases
August 5, 2021
Bird to Participate in the 41st Annual Canaccord Genuity Growth Conference
June 23, 2021
Bird Launches Shared E-Bike and Smart Bikeshare Platform to Meet Demand for Eco-Friendly Transportation
May 27, 2021
Bird Unveils the Bird Three, the World's Most Eco-Conscious Shared Electric Scooter
May 12, 2021
Bird, a Category Creator and Leader in Electric Micromobility, to Become A Public Company via Merger with Switchback II Corporation
Contact
Caitlin Churchill
BirdIR@icrinc.com