Tel Aviv provides a clear answer to the question: How can micromobility benefit a city?
In the three years since their arrival here, riders in Tel Aviv have amassed nearly eight million trips on Bird shared scooters. That sum, along with those of other operators, are more than enough to place Tel Aviv among the most prolific micromobility capitals in the world.
Looking deeper into the trips themselves, however, what emerges is a picture of a city willing to work to enact a meaningful cultural shift around sustainable electric transportation.
A Commitment to Change

Big changes don't happen overnight. From the beginning, officials in Tel Aviv worked closely with service providers like Bird to establish best practices that would ensure orderly operations. These included installing clearly marked parking areas, or "nests," that help keep streets clean and pedestrians safe and unencumbered.
The city has also led the way in strategically increasing vehicle fleet sizes to meet demand. There is currently one scooter for every sixty-three residents in Tel Aviv, and continued high utilization indicates that there's still ample room for growth.
Additionally, Tel Aviv's commitment to protected micromobility infrastructure has been one of its boldest—and most successful—initiatives. Early data shows that the city's plan to double bike and scooter lanes by 2025, thanks in part to Bird data, is already paying dividends. After a protected bike lane was installed on the popular Bograshov Street, micromobility use jumped by more than 250%. Similarly impressive results were shown after new protected infrastructure was added to Ben Yehuda Street, with a 200% increase in ridership.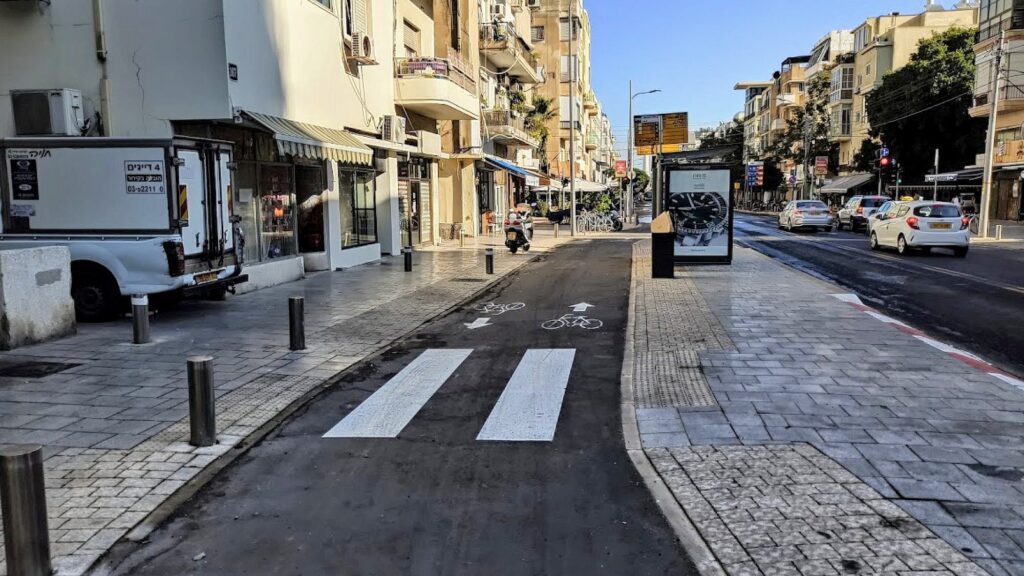 Photo: Tel Aviv Municipality
"Tel Aviv-Yafo is leading in Israel the concept of urban transportation based on mobility as a service. We do that through smart planning, strong partnerships and a willingness to invest in the future," said Tel Aviv Deputy Mayor Meital Lehavi. "Shared scooters have become an important part of our plan to reach 25% micromobility commuters by 2025. Working with partners like Bird, we're able to provide a sustainable, fun and cost-efficient alternative to cars as we move towards that goal."
Nearly 1,300 Metric Tonnes of CO2 Avoided

Tel Aviv's commitment to sustainable transportation, evidenced by their newly-announced plan to cut carbon emissions by 85% by 2050, is even more important in light of the IPCC's recently released climate change report.
With the window of opportunity to enact meaningful climate action quickly closing, Bird scooter riders in Tel Aviv have helped avoid an estimated 1,283 metric tonnes of CO2 over the past three years. That's about the same amount of carbon dioxide sequestered annually by 55,000 trees, according to the Arbor Day Foundation—and this figure does not include the emissions avoided by other micromobility providers.
There's more encouraging news as well. According to Bird data, more than one third of scooter rides in Tel Aviv take place during morning or evening rush hour, indicating that riders are using micromobility to replace cars for essential daily trips. Data from the Tel Aviv Municipality shows that more than 30% of trips would have been made in a car had scooters not been available.
A History of Collaboration

Bird has been honored to partner with the City of Tel Aviv since the first shared scooters were deployed here.
In that time, we've been engaged in a variety of community partnerships to expand the benefits of micromobility, such as our work with social volunteering organization OneDay to deliver food to seniors during the Jewish holiday of Sukkot and our partnership with Bumble to help people connect in fun and responsible ways. Earlier this month, we announced that volunteers with the roadside emergency service Yedidim will now ride for free.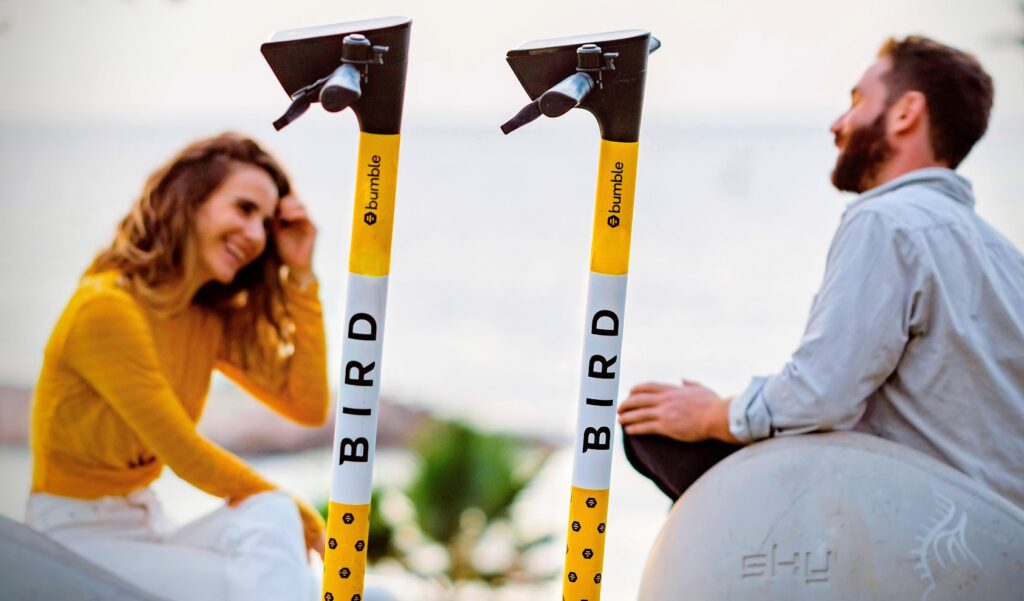 When we look at three years of progress in Tel Aviv, we see an example of action that works. We see a city that acted quickly to implement meaningful changes and continues to strive for more. We see a solution. Bird is proud to play a role in the city's efforts to fight congestion and climate change, and we look forward to many more years of decreased emissions.
For more news on cities fighting climate change, and on what Bird is doing to create a sustainable future, follow the Bird Cities Blog.