As scooter programs continue to flourish around the world, Bird is working to ensure that more people can not only benefit from micromobility but make it a consistent part of their daily routines.
Introducing our new Global Ride Pass. Starting this week, e-scooter riders from Portland to Yonkers and Porto to Tel Aviv will be able to select from new pricing plans designed to save money and accelerate modeshift away from cars for short distance trips.
Riders in more than a dozen countries across North America, Europe and the Middle East will now have access to between 1-4 of our new Global Ride Pass options, including:
Daily Unlimited Rides Pass
Monthly Unlimited Rides Pass
Monthly Unlimited Unlocks Pass
3-Month Unlimited Unlocks Pass

"Increasing e-scooter access and encouraging routine micromobility use are absolutely critical during the spring months as more cities slowly lift pandemic restrictions and businesses begin to reopen," said Brendan O'Driscoll, global head of product at Bird. "By simplifying our Global Ride Pass interface, adding new pricing plans based on rider needs and making it available in dozens of additional cities, we're able to extend the reach and long-term benefits of micromobility to millions of additional people around the world."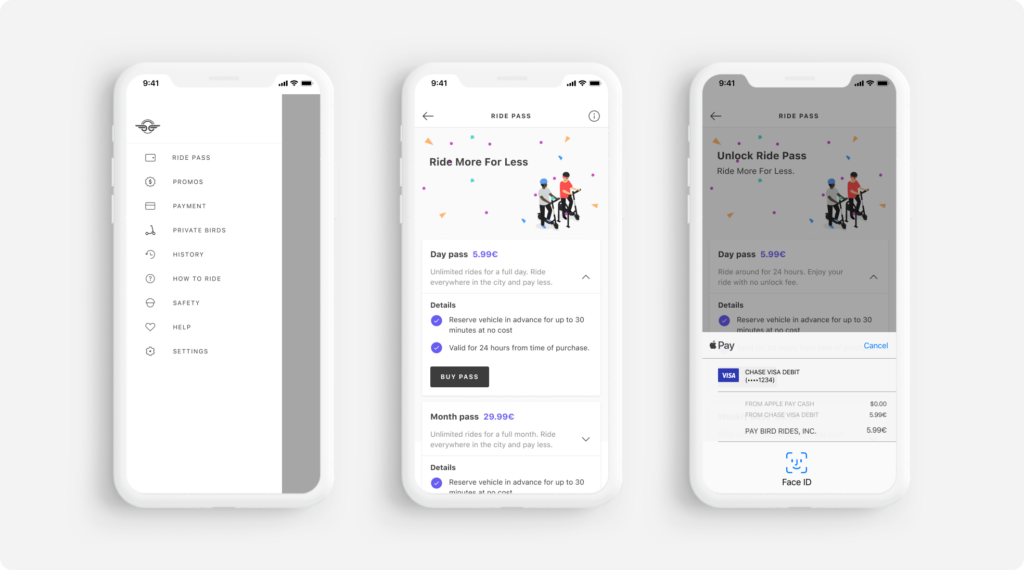 Bird's new Global Ride Pass is based on learnings from our original Ride Pass feature that was released last year in an effort to help cities grappling with reduced transit service offerings. Along with our Community Pricing program, it's intended to keep the cost of micromobility affordable and the benefits accessible to all community members.
To access pricing plans, simply tap "Ride Pass" from the main account menu in the Bird app. All available passes for a city will be displayed, along with clear details and pricing options.
Global Ride Pass is the most recent in a series of initiatives designed to help reduce the cost of making sustainable micromobility a regular part of riders' transportation routines. Earlier this year, Bird partnered with Betterway in France as part of a groundbreaking national initiative enabling employers to subsidize up to 500€ of annual e-scooter rides.
To learn more about how Bird is working to better mobility for all micro-EV riders, subscribe to the Bird Cities Blog.