Cities around the world are taking action to keep residents safe and minimize the spread of COVID-19. For many, that means reenvisioning transportation—and not just in the short term.
Electric scooters and bikes play a critical role in this process by offering a mobility system that adapts to rider behavior and demand. An increasing number of policy makers are now embracing this idea, taking praiseworthy steps to encourage micromobility use and ease the demand on public transit and roadways.
Here are five cities that are getting urban transportation right in response to the coronavirus.
1.) Berlin, Germany: Pop Up Bike Lanes

Berlin is taking a leading role in the creation of temporary "pop-up" bike lanes to encourage commuters to ditch their cars in favor of safe bike and scooter rides.
In March, authorities in the Kreuzberg district widened two bike lanes to allow micromobility users to maintain the recommended 1.5 meters of social distancing separation. Based on the rapid success of that program, new temporary lanes have been added not only across the city, but around the entire country. Residents in more than 130 German cities have now requested that similar protected infrastructure be added to their public streets.
To help streamline the process, Berlin rapidly introduced technical guidelines on how to properly install "pop-up" bike lanes that are freely available to all.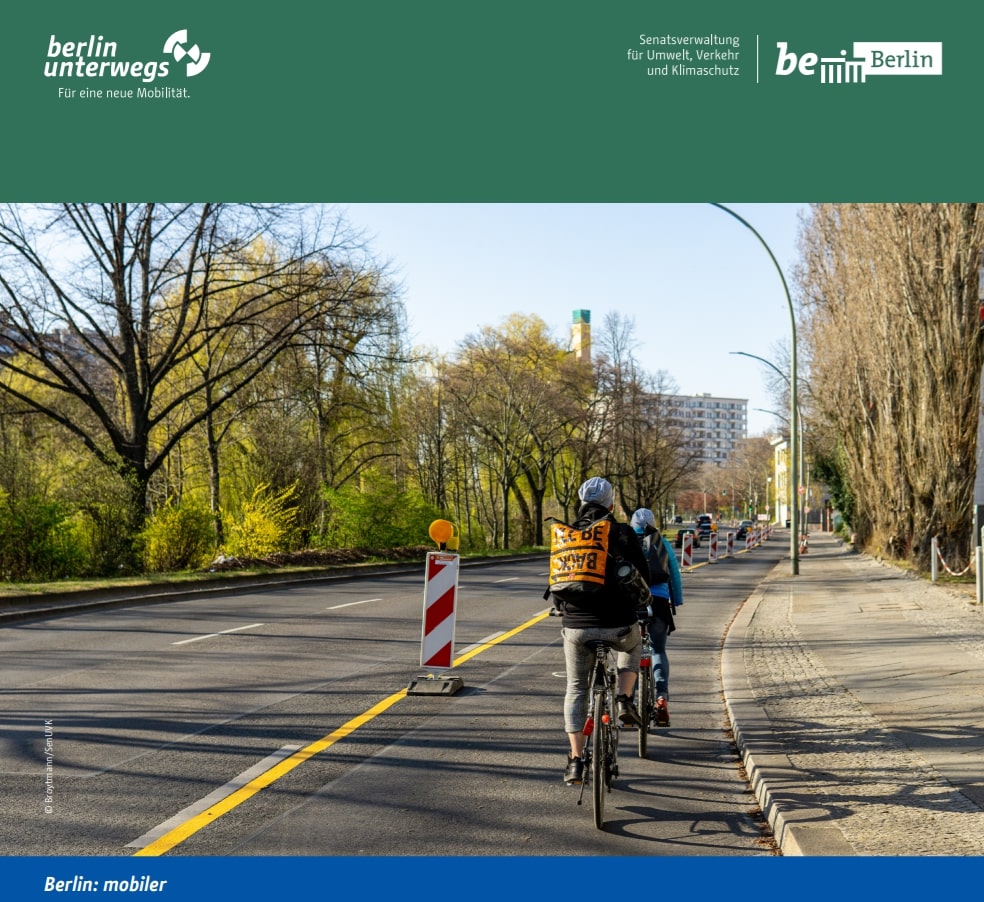 2.) Denver, CO, US: Open Streets

Denver was quick to respond to the need for creating more open spaces in the wake of the coronavirus pandemic. The city closed significant stretches of roadways to thru-traffic including 11th and 16th Avenues, leading to a 4x increase in the number of cyclists and pedestrians in the city throughout the month of April. According to a Denver Streets Partnership survey, more than 90% of residents hope the closures remain in place.
This decisive action follows a recent pattern of opening up space for scooter and bike riders. In January, Denver Mayor Michael Hancock announced that the Mile High city would build over 125 miles of bike lanes by 2023. The plan includes painted and protected bike lanes, along with neighborhood bikeways and elements to lower speeds and traffic volumes. The city also recently released a Request for Qualifications (RFQ) for operators to provide shared micromobility services (including, at a minimum, scooters and bikes/e-bikes) under a branded, integrated platform. The goal is to achieve an 80% reduction in carbon emissions by 2050.
3.) Milan, Italy: Increasing Bike and Scooter Caps

In response to the pandemic, cities across Italy have taken decisive steps to decrease car usage and encourage micromobility—perhaps none more so than Milan.
The northern Italian city, which was particularly hard hit by COVID-19, has already begun implementing its Strade Aperte plan that includes 35 km (22 miles) of additional bike lanes and new 30 km/h (20 mph) speed zones. The plan also calls for a significant increase in the number of micromobility vehicles allowed in the city, doubling the amount of bikes from 8,000 to 16,000 and more than doubling the amount of electric scooters from 2,250 to 6,000. City officials hope to significantly reduce individual car use and maintain the steep decrease in air pollution that was experienced during the country-wide lockdown.


4.) Austin, TX, US: Guidance, Planning and Collaboration

Austin's Strategic Mobility Plan was established to achieve an ambitious goal of 50% modeshift away from automobiles. The strategy includes prioritizing safety, improving infrastructure and incentivizing smart shared mobility services like electric scooters.
The city is deeply committed to what it considers to be essential mobility options, and this vision played a key role in enabling Bird to keep a small fleet of our electric scooters available for workers during the pandemic. It's also allowed us to ramp up service quickly and effectively in close communication with the city.
"As we look towards the future, it is evident that personal mobility options, like micromobility, have a permanent role in our mobility system," said Jason JonMichael, Assistant Director of Smart Mobility for the City of Austin. "The partnerships and collaborative decisions we make will determine the level of impact it will have in our community's recovery and the private sector's recovery as well. Our needs are mutually inclusive, now more than ever."
5.) Paris, France: Supplementing Public Transit

As confinement measures begin to lift in Paris, Mayor Anne Hidalgo is taking proactive steps to ensure that residents respect social distancing guidelines, particularly when it comes to transportation.
To do this, the French capital is creating a network of spacious pop-up bike lanes that follow routes identical to some of the busiest underground public transit lines. This includes metro lines 1, 3, 10 and 13 along with RER lines A and B on the left bank. Mayor Hidalgo recently tweeted a finalized map of the additional 50km of post-confinement bike lanes.
Last week, Bird began ramping up service in Paris in preparation for the city's reopening, offering free rides to medical and emergency personnel. We've also launched our in-app feature highlighting local businesses to help with economic recovery.